We are have made major detailed planning of the stages of a incredible Trail Running tour in the high mountains of Peru which include the amazing Sierra Andina Mountain Trail event. August 2019/2020. This trip will blow you away.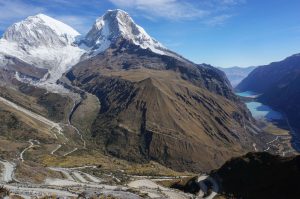 This is the Huascaran National Park. This area is surrounded by the highest peaks in Peru many at 5000m to 6700m as well as 44 lakes.
Interested, Please Join our mailing list and facebook to stay up to date.