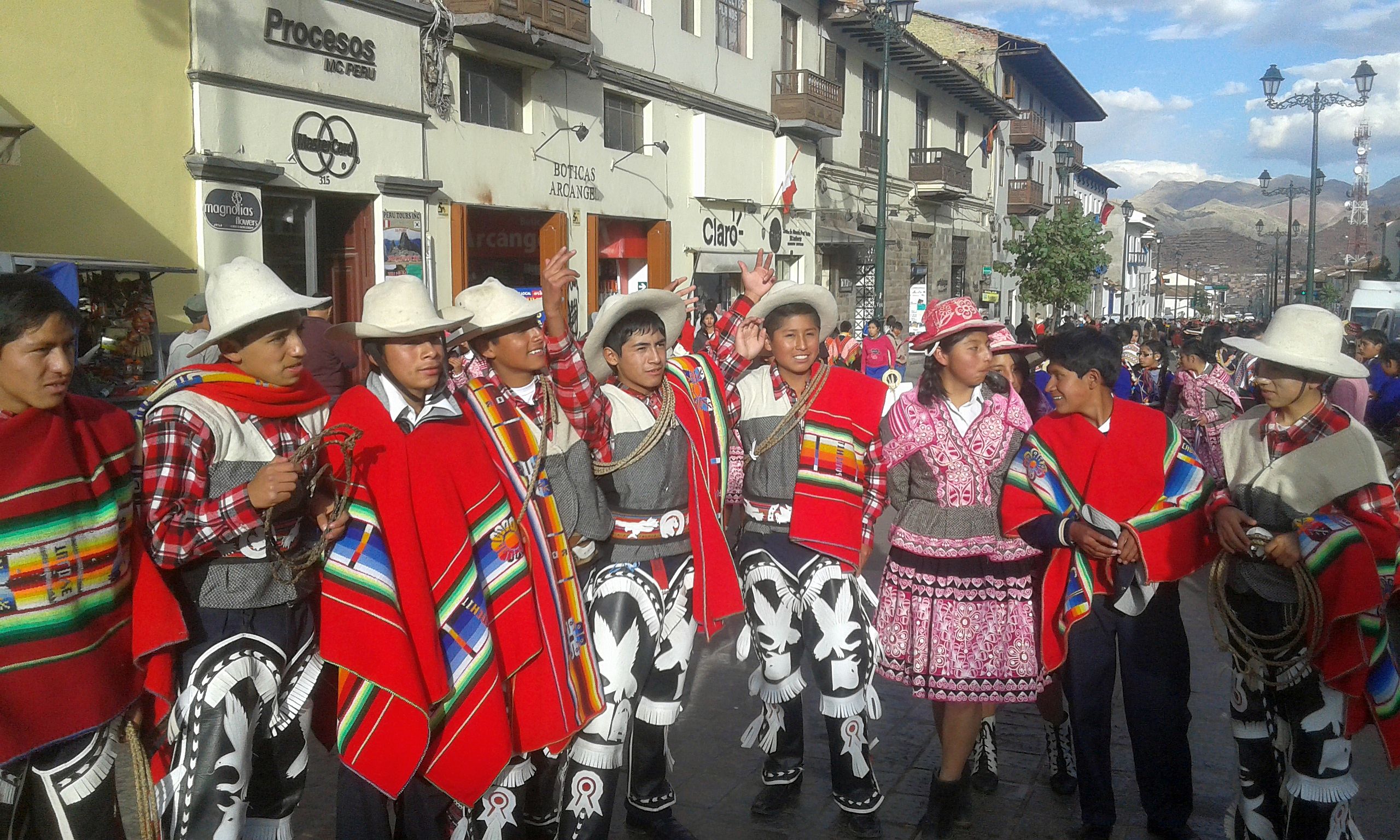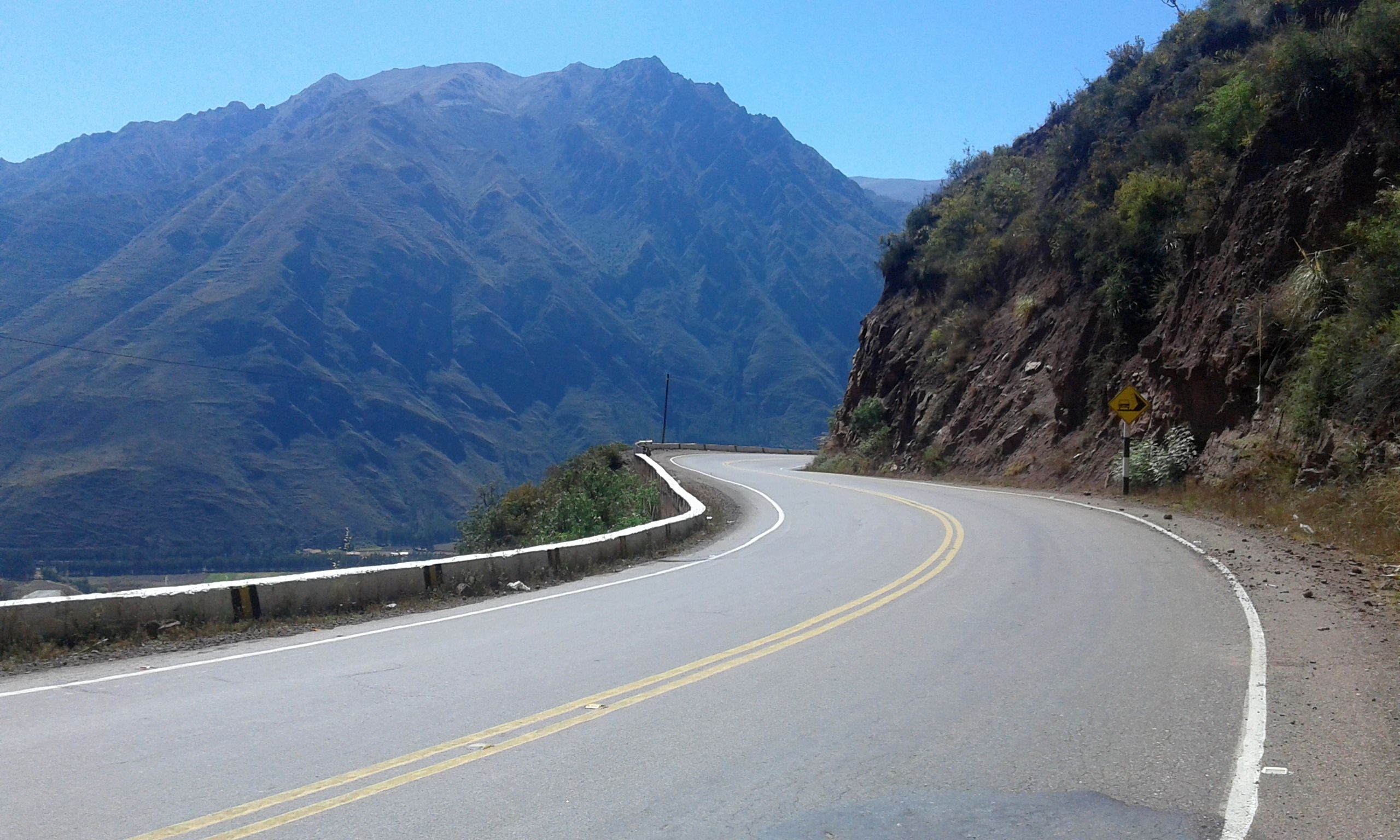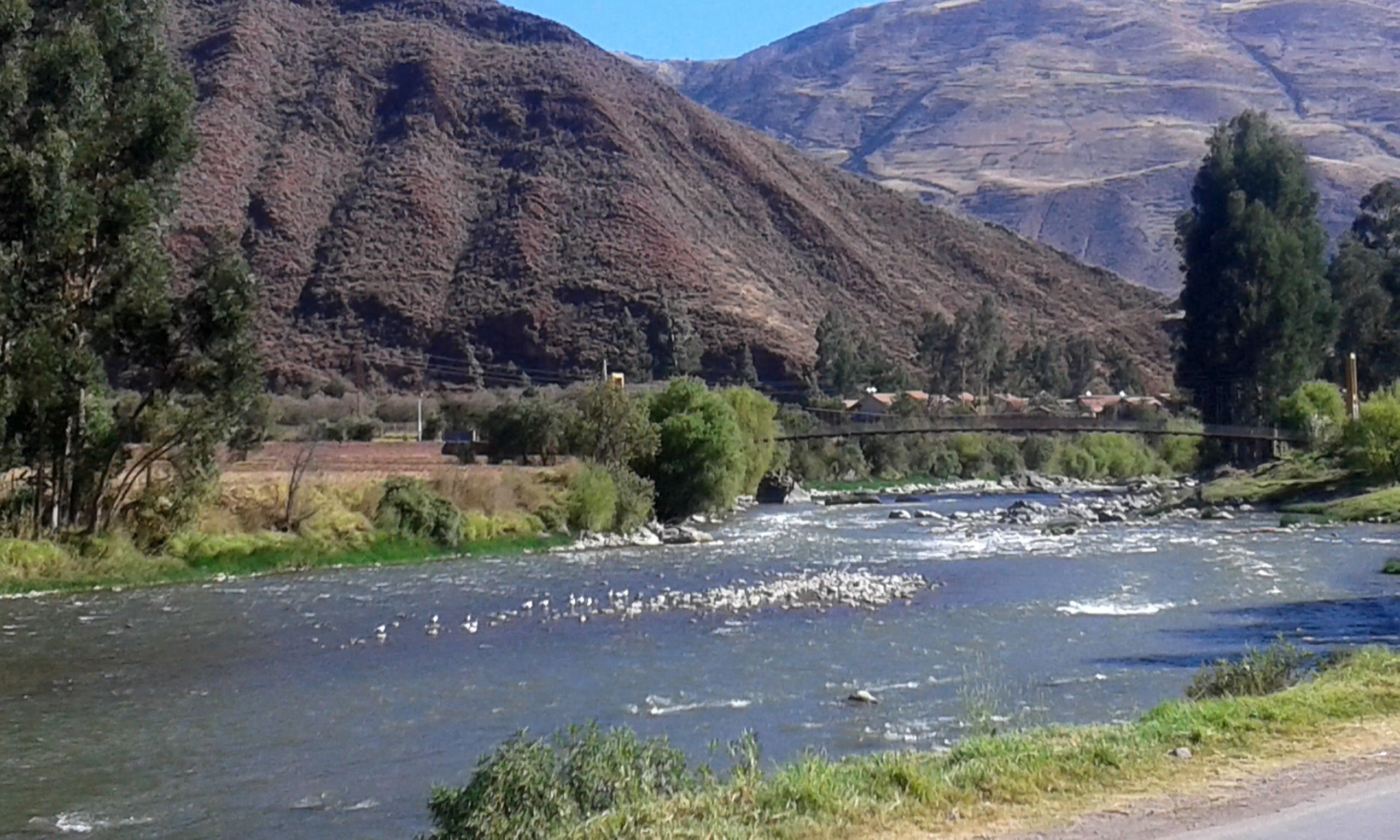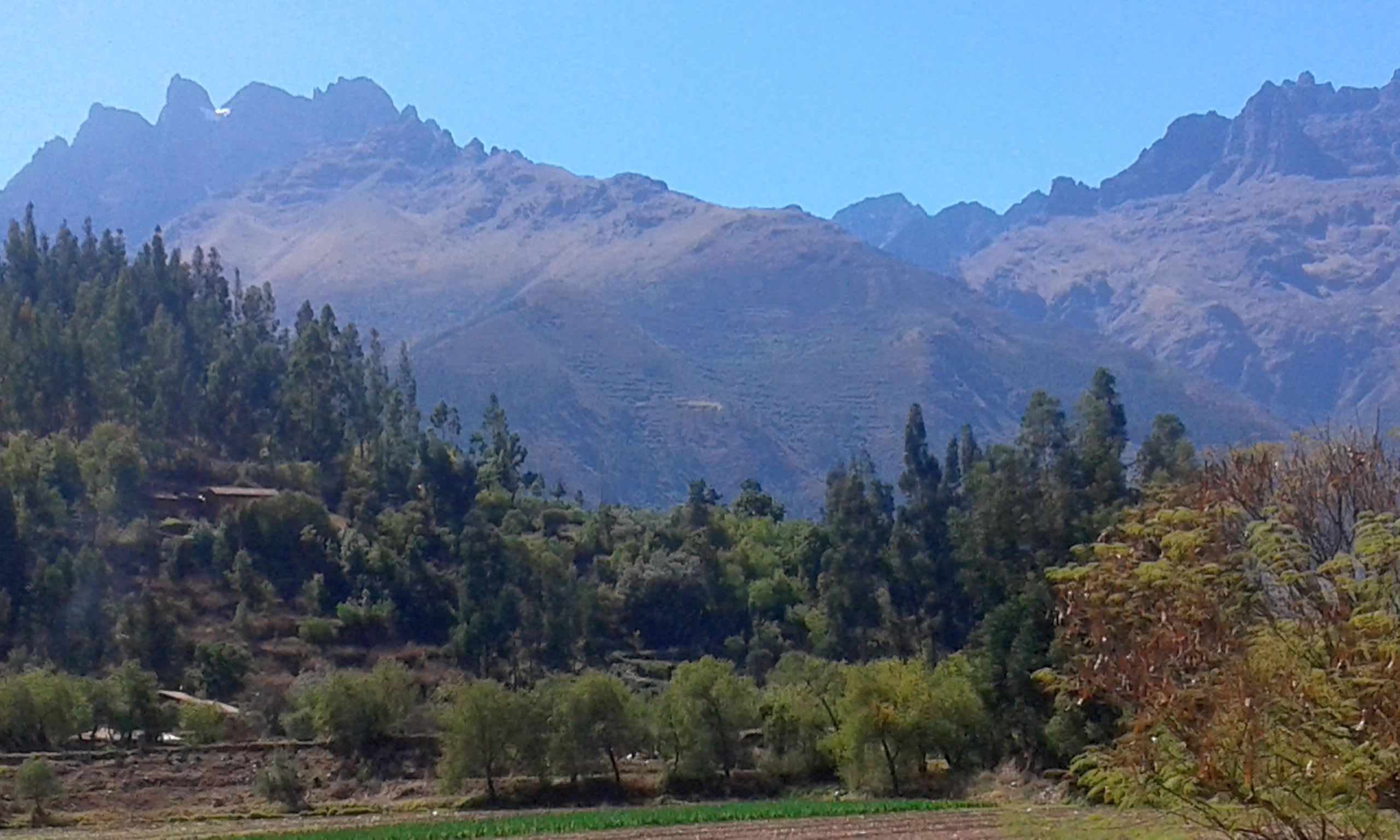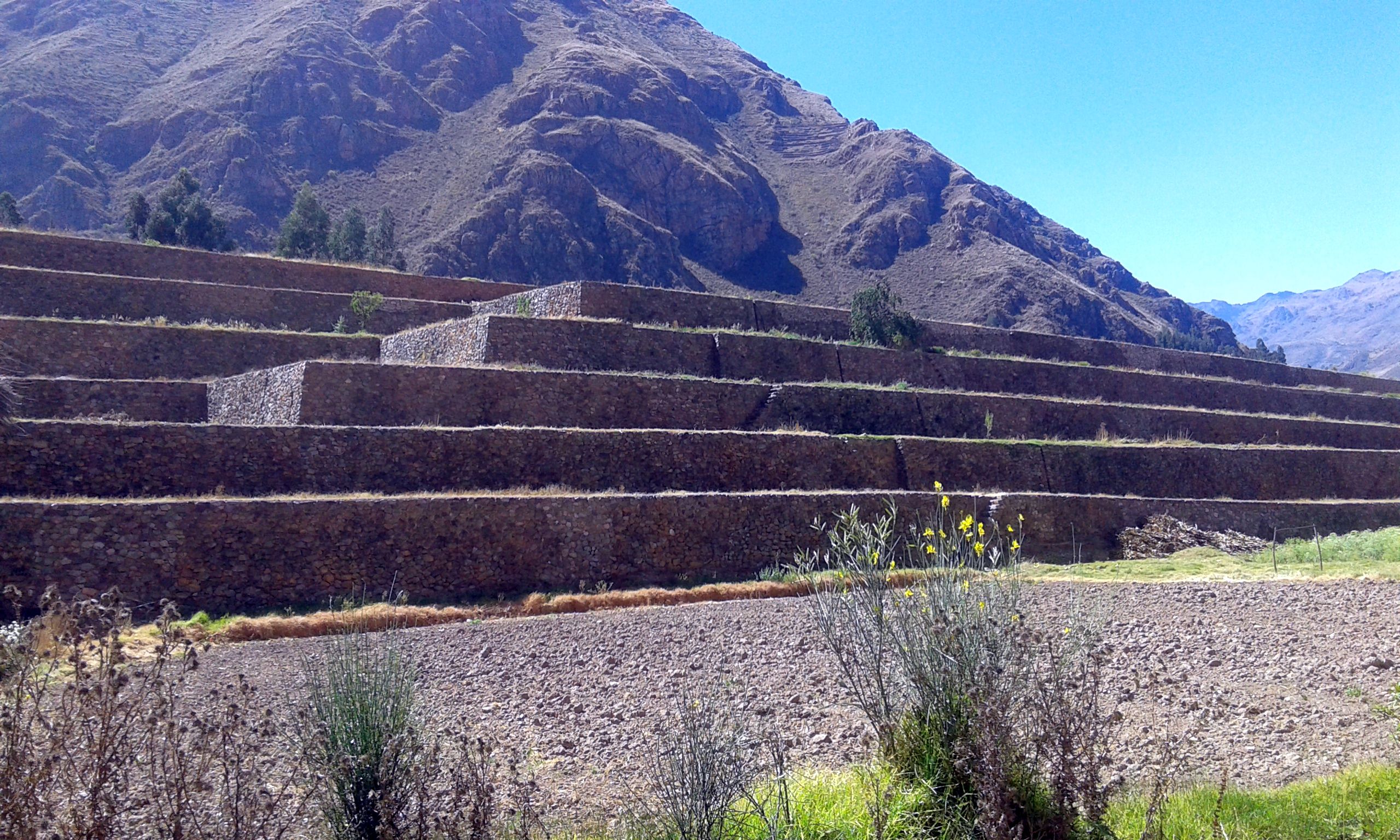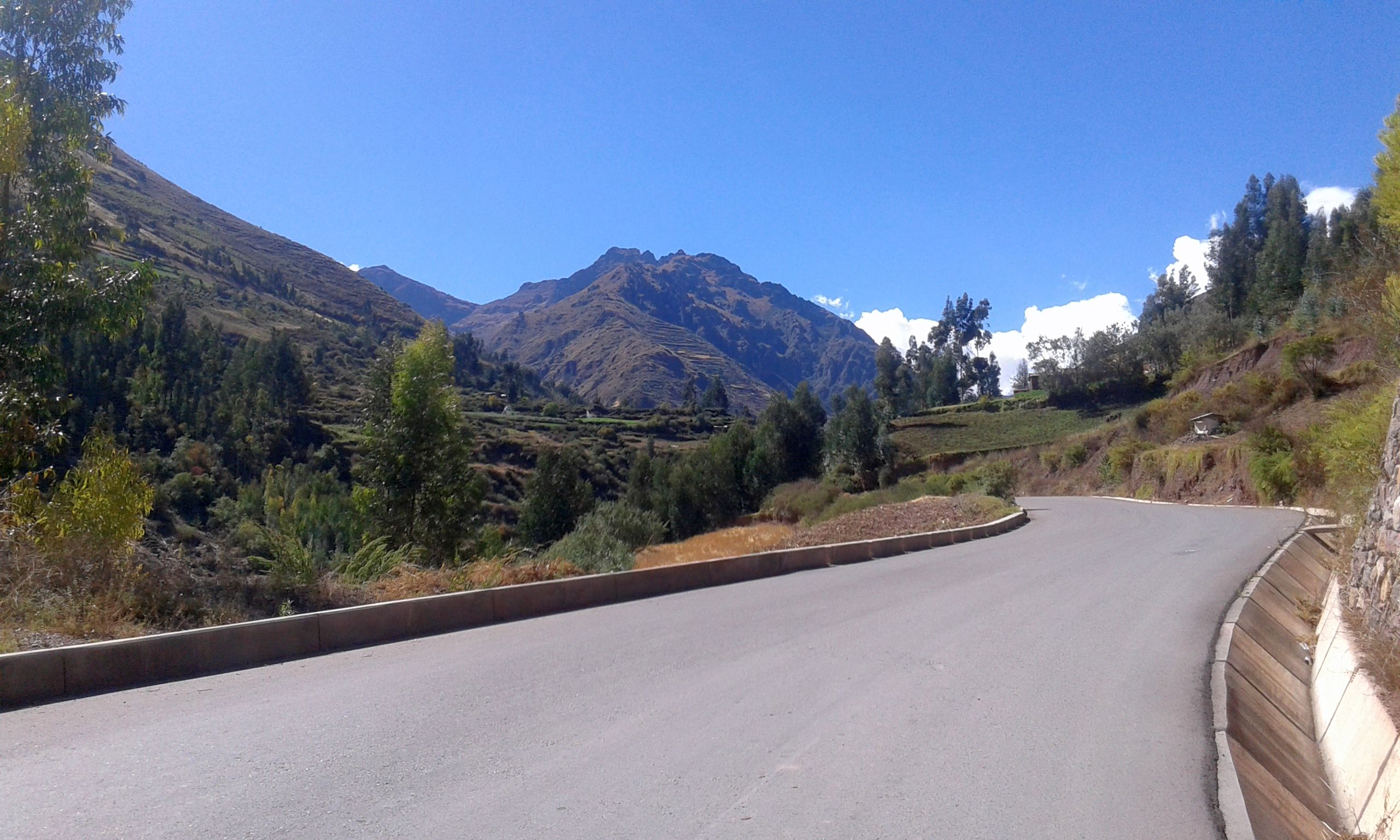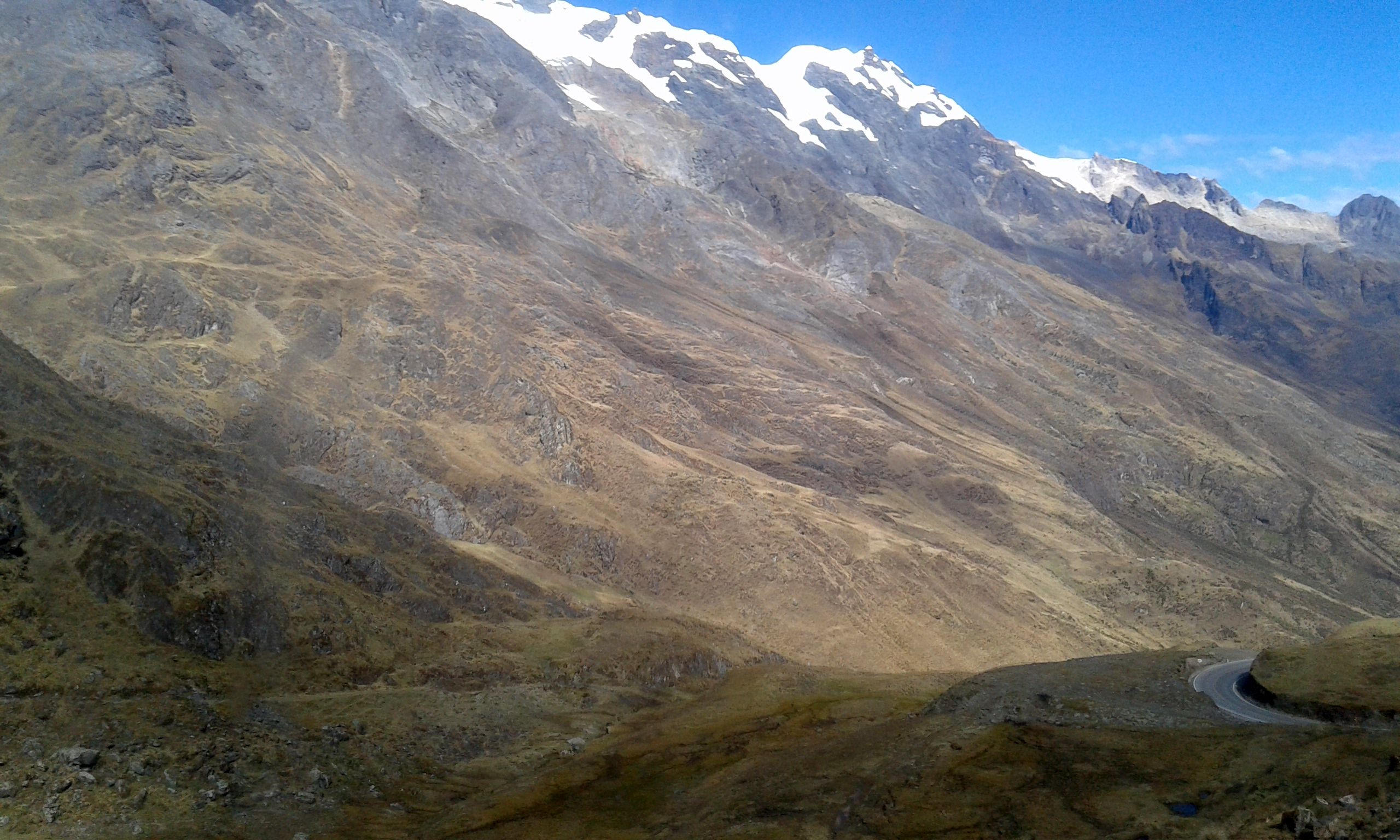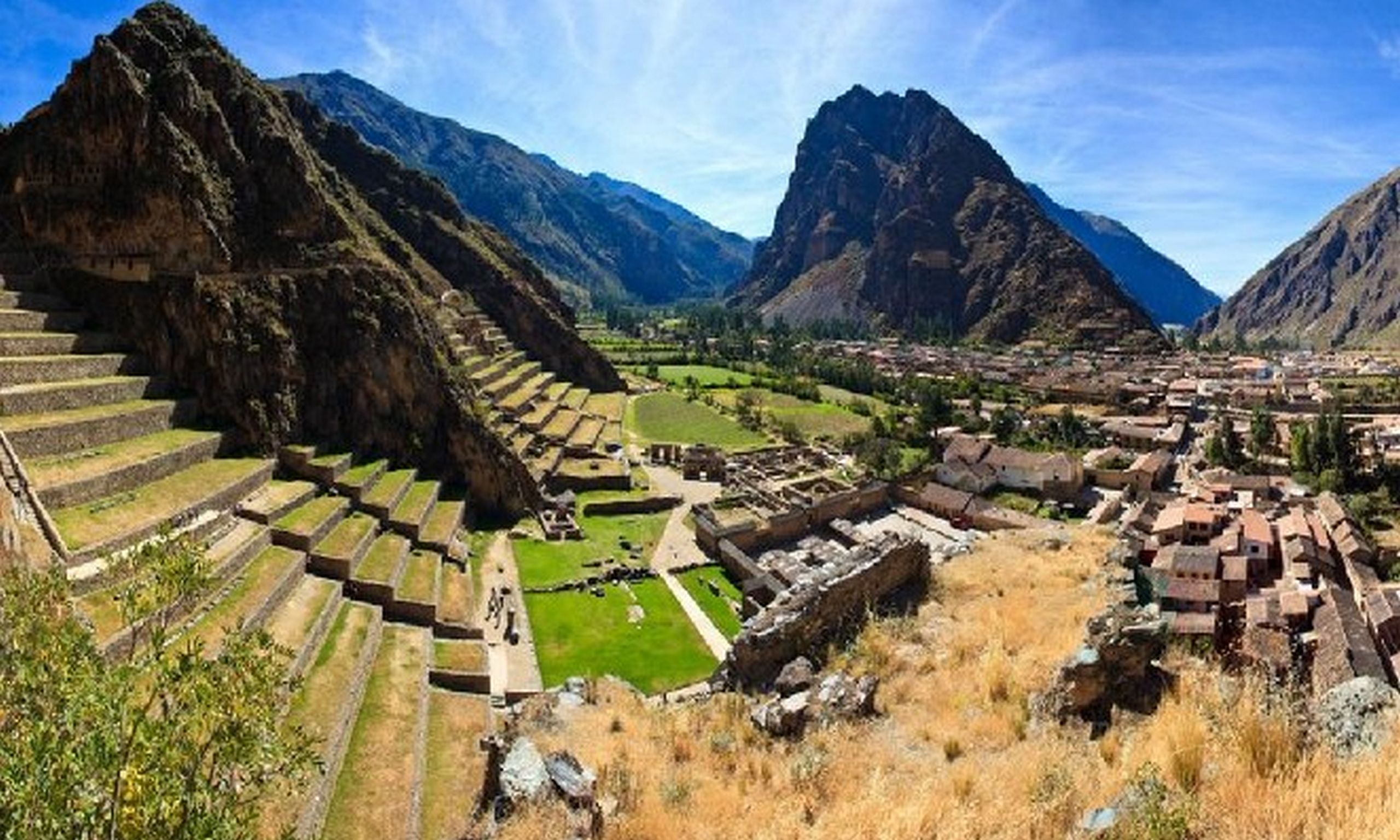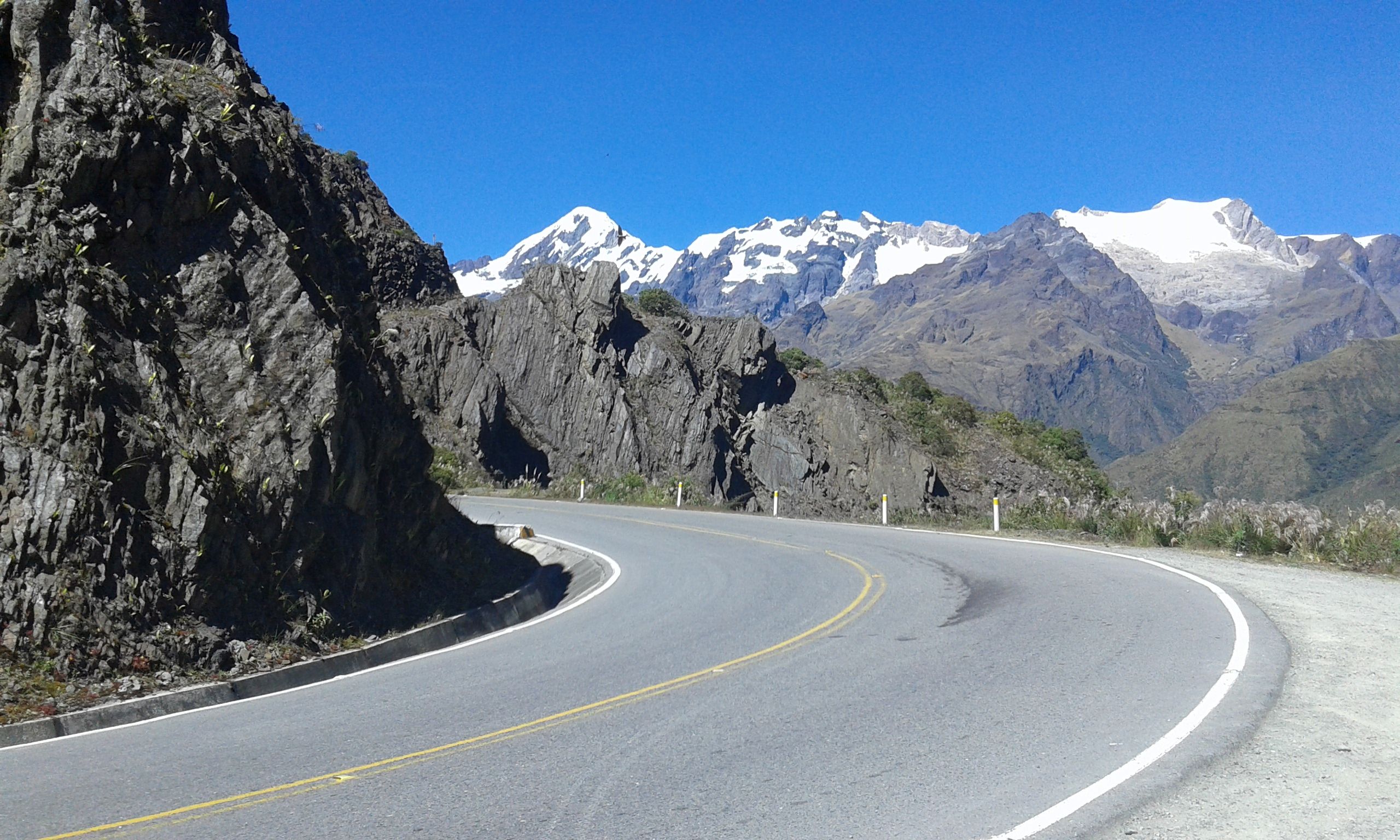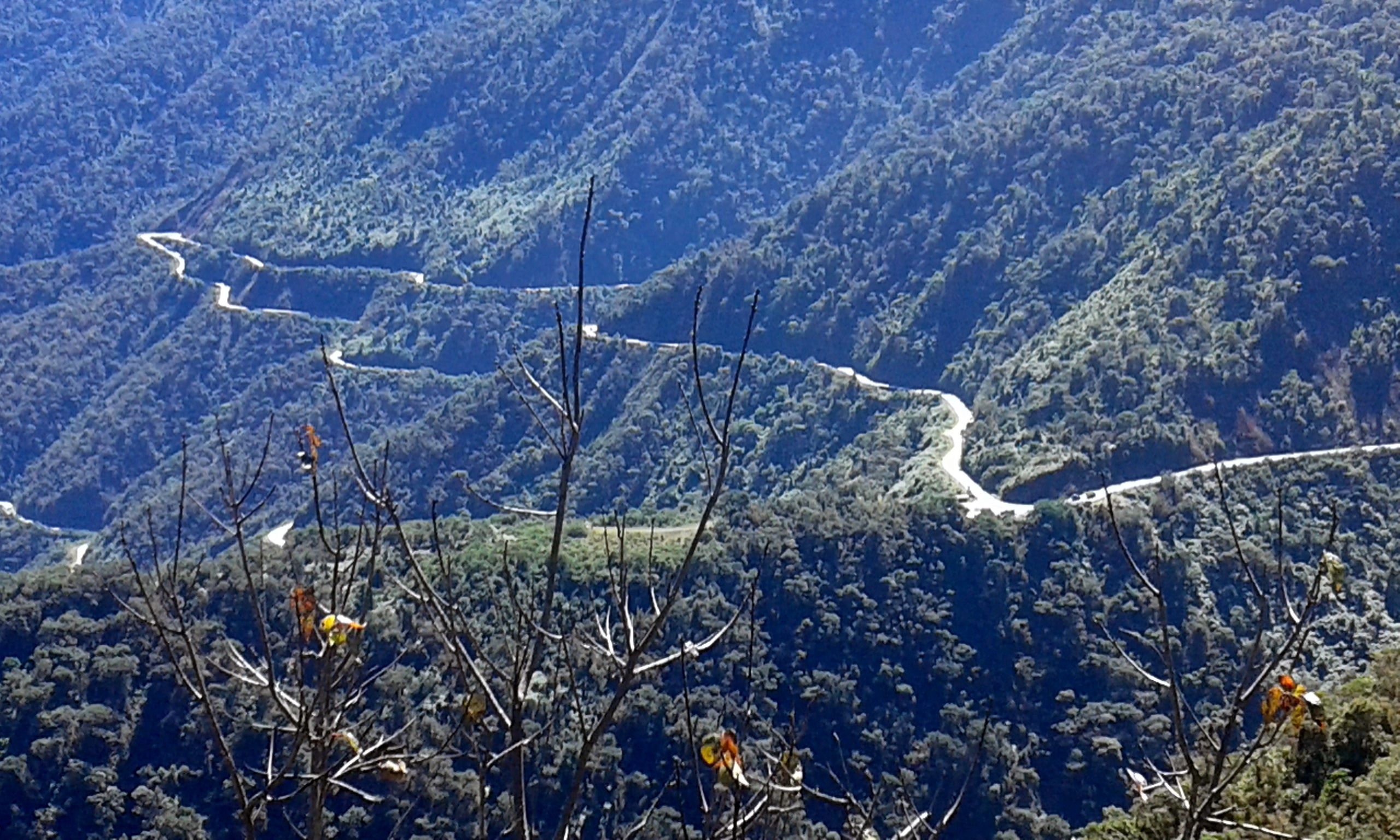 Imagine:
Discovering hidden secrets of the Sacred Valley of the Incas while riding through some of the most beautiful, stunning and challenging roads in the Peruvian Andes. This is the Inca Roads Tour, a combination of epic climbs and descents including the Legendary Malaga.  Join us for this life changing trip starting in the World Heritage City of Cusco (3399m), blended with amazing sight seeing side trips that eventually lead you to an unbelievable finish at Machu Picchu.

Dates: 2018:
Sept 4th – 18th – Tour: 15 Days/14 Nights – Price: $2950 USD Per Person – Fitness Level: Intermediate – Group Size: 4 rider minimum, 12 rider maximum.
Close off Date: Sign up for this tour with a deposit before June 5th 2018
Dates: 2019:
Sept 3rd – 17th – Sign up for this tour with a deposit before June 4th 2019

Private Tour Dates options:
Get a group of 7 or more riders together and we will organize a private tour for you. To start the conversation contact us
Tour Highlights:
Sight seeing the World Heritage City of Cusco the historic center of the Inca Empire (including 2 walking tours).
Guided Tours of Cusco City ancient sites (including Qorikancha, Qinqo, Saqsayhuaman and the San Pedro Market)
Guided Tours of the Sacred Valley ancient sites (including Ollantaytambo and the Pisaq ruins and traditional market)
Staying a night in the cloud forest Lodge.
11 Riding days for 612k with multiple 4000m passes (including the majestic Malaga).
Soaking in some incredible mountain hot springs.
A night in Aquas Caliente (Machupicchu pueblo)
Visiting Machu Picchu, the incredible ancient Inca Citadel.
Making a difference. A percentage of all Tour proceeds goes back to the local communities we visit. We invite you to change other peoples lives while experiencing a trip of a lifetime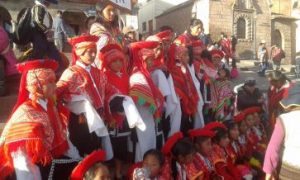 Tour Description and Itinerary:
This is a high altitude cycling trip and its very important to spend some days to acclimate. So we have 4 days in and around Cusco to do this. The first few days are sight seeing with guided tours of Cusco city, then we begin to move a bit more and have 2 short riding days outside of the city so you ease into more activity.

Day 1: Pick you up from Cusco airport
Check into the Hotel. Welcome meeting and tour introduction with our guides, build our bikes and relax.
Day 2: Acclimation day
Sight seeing around Cusco with walking and guided tours of the city, downtown and ancient ruins.
Day 3: Acclimation day/Ride 30k warm up ride (2hrs approx)
Sight seeing and walking tours/Bike body fit check and climbing descending mini class Short ride.
Day 4: Acclimation day/30k warm up ride (2hrs approx)
Sight seeing/Guided tour/free time. Short ride.
Day 5: – 30k (2hrs approx) – 7k Ascent/18k Descent
First real riding day of the tour. We leave Cusco climbing out of the city and descend to the Sacred valley. Tonight we stay in Pisaq.
Day 6: – 70k (4hrs approx) – 26k Ascent/18k Descent
Leaving the village we follow the Urubamba river valley for 25k then climb towards the sky. Breathe taking views of the valley below. A transfer to where we stay in a cloud forest lodge.
Day 7: – 75k (4hrs approx) – 32k Ascent/35k Descent
A transfer to begin. We start at 3719m this morning. Todays course features 2 climbs the highest a 10k to 4255m plus 35k of descending. This is the high country with amazing views of MTN Ausengate in the distance. This Interoceanic road that will eventually connect Peru to Brazil and the Atlantic ocean. We stay tonight in Ocongate.
Day 8: – 60k (3.5hrs approx) – 26k Ascent/28k Descent
Leaving Ocongate 3520m we have 2 climbs today, the highest a 4193m pass followed by an amazing decent of 20k to the valley floor. Tonight we stay Oropesa in the valley.
Day 9: – 42k (2hrs approx) – 7k Ascent
A flat easy day back along the stunning river valley with a climb to the Pisaq ruins (optional) to finish. We have a guided tour of the ancient Inca ruins here and later explore the famous traditional market. Tonight we stay in Pisaq.
Day 10: – 73k (5hrs approx) – 34k Ascent/25k Descent
We start at 2976m with a flat warm up 15k ride in the Sacred valley and then turn to climb 34k into the mountains to 4440m towards Lares. A long descent brings us to this small mountain village town. We soak in the hotsprings have lunch then transfer down to the valley. (Option to ride the 34k descent on the return if we have time).Tonight we stay in Calca.
Day 11: – 40k (2hrs approx) – 3k Ascent/37k Descent
A active rest day with a easy mostly slightly downhill 40k ride. We stop after 20k in the Sacred valley town of Urubamba for an authentic Peruvian Lunch. Then we continue to Ollantaytambo. This afternoon we have a guided tour of the ancient Inca ruins here. Tonight we stay in Ollantaytambo.
Day 12: – 142k (6hrs approx) – 37k Ascent/60k Descent
Today is the day that perhaps defines this tour. In the morning we start from Ollantaytambo at 2840m and begin the majestic 37k climb up the Abra Malaga 4338m. The views will be etched in your memory forever, as will the 60k descent into the jungle region of Quillabamba 1051m. Tonight we stay in Quillabamba.
Day 13: – 20k (1hr approx) – 11k walk (optional)
The last riding day of the tour. An active rest day with a easy 20k flat ride to Santa Maria to recover your body. We then transfer to the amazing Santa Terressa hot springs to soak then eat. Transfer a little more to the Hydroelectric where we either board the train or walk the beautiful picturesque flat 11ks (2hrs approx) along the river and railway line to the Machupicchu village of Aquas Caliente. Tonight we stay in Aquas Caliente.
Day 14: Machu Picchu
Considered one of the 7 wonders of the world. This day we spend visiting the breathe taking Citadel of the Incas, Machu Picchu. We are guided for 2.5hrs then are free to explore for another 3hrs perhaps walking to the Sungate, or climbing Machu picchu mountain. We then say goodbye to this incredible place in the afternoon and take the train to Ollantaytambo. Transfer back to Cusco for a farewell dinner. Tonight we stay in Cusco.
Day 15: Tour ends
Morning in Cusco. Pack bikes and transfer to airport or other transport.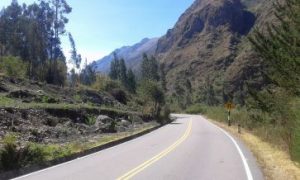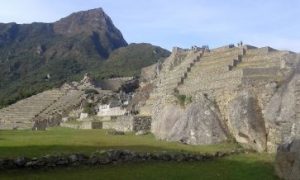 Price Includes:
3 month training program and advice by ex Professional rider and Cycling Coach ($1000 USD value)

Body/Bike fit check and Climbing/Descending instruction on Tour ($200 USD value)
Advanced Nutritional Supplements and Drinks ($100 USD value)
All Transportation and Airport transfers
Technical support available: Unpacking/packing bike plus bike assembly/disassembly
Professional Local Peruvian guides (Bilingual Spanish/English)
10 riders to 1 Support vehicle ratio
Meals (All Breakfasts, 9 Lunches, 8 Dinners) Lunch is a light picnic style on the rides
Healthy snacks and hydration during the rides
Daily after ride Yoga/Stretching classes
Beyond Andes Cycling Jersey
14 nights accommodations at Hotels, lodges and B+B's (accommodations twin shared).
Farewell Dinner Party
Other activities:
Guided Tours of Cusco City ancient sites (including Qorikancha, Qinqo, Saqsayhuaman and the San Pedro Market)
Guided Tours of the Sacred Valley ancient sites (including Ollantaytambo and the Pisaq ruins and traditional market)
Cusco and Sacred Valley Ancient Ruins Tickets ($60USD)
Machu Picchu Entrance Tickets and Train Tickets ($60USD + $160USD)
Not included:
Flights (International and domestic)
Insurance – Travel, Personal and Equipment
Hotel charges such as mini bar and phone
Tips in restaurants and hotels
Alcoholic/ non-alcoholic beverages
Any other items not listed as included
Booking and other important Info:
The close off date to book this Tour with a deposit is June 5th, 2018.
To book this Tour please click through to fill out the Booking Form and submit. This is an email booking, we will reply to you with information on how you can make payment of the deposit and confirm your booking (using either Paypal. Direct Credit or Credit card)
A $600 USD  deposit is due within 10 days of you receiving the booking/payment information from us.
This deposit is fully refundable (less any Paypal or Transaction fees) if the Tour minimum bookings are not reached by the close off date. We will refund your deposit within 3 weeks following the close off date.
We have a minimum of 4 riders to Guarantee this tour. Please Do Not Book your Plane Tickets until you have received notification from us that we have Guaranteed this tour.
If you cancel your booking the Tour deposit is not refundable. It is however transferable and maybe applied to other later date tours.
This tour is for Intermediate fitness riders only, NOT for recreational cyclists. You have a road bike and you ride it regularly. All riders are requested and expected to follow the training program to prepare for this tour. We want you to come on this tour prepared so you will enjoy it more. You must be able to easily ride multiple back to back 200k weeks before you get to Colombia.
Insurance. You are required as a condition of booking to be insured against medical and personal accident risks. We recommend that you take out a policy once you have received confirmation  that the tour is Guaranteed, which covers trip cancellation, your bike, baggage and equipment.
Flight Information. We will email you flight information and recommended bike and equipment set up details.

Full tour payment is due 2 Months before the tour on July 5th, 2018.