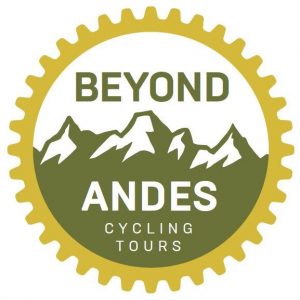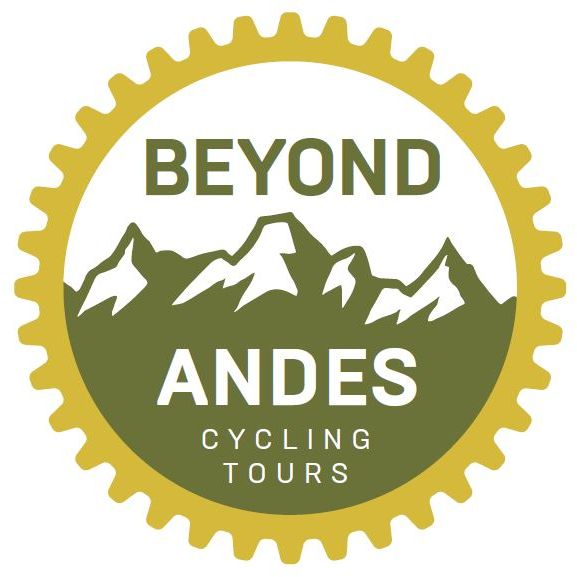 What are the best airlines to fly with, and what does it cost?

Flying from Australia or New Zealand both LATAM and QANTAS fly to various destinations in South America. They both offer special discount prices in the month of February (and LATAM offering discount promotions now through most of the year) every year for flights within the next 9 month period. An example of flying from Auckland New Zealand, Brisbane or Sydney Australia to Santiago Chile or Lima Peru return ($1000 NZD/AUD to $1200 NZD/AUD) Of course booking months in advance gives you less expensive options where ever you are flying from in the world.
How do you get to our tours?
Road cycling tours:
Its recommended you fly to Lima in Peru (This actually means Flying to Santiago Chile and taking another flight to Lima if you are flying from New Zealand/Australia) for both the Bolivian Sky Roads tour and the Peruvian Inca Roads tour and then take another short domestic flight to La Paz Bolivia (Sky Roads) and Cusco Peru (Inca Roads).
For the Colombian Emerald Roads tours fly to Bogota Colombia (for the 19 Day and 10 Day Tours) or Manizales/Pereira Colombia (for the 8 Day and 5 Day Tours).
MTB/Gravel Bike tours:
For the Chile/Bolivian Lagunas to Salar de Uyuni MTB tour fly to Santiago Chile then take another flight to Calama Chile with Skychile airlines. Flying from Europe, North America or any other parts of the world the destinations to fly to are the same.
For the MTB/Gravel Bike Expedition Tour in Peru. Huascaran Mountain Way fly to Lima and we meet you there.
For the Huascaran Sacred Trails Race + Ride Tour fly to Lima and we meet you there.
Trail Run Tours:
For the Sierra Andina Sacred Trails trip you fly to Lima and we meet you there.
For the Chaski Challenge Trails trip you fly to Lima and then to Cusco and we meet you there.
We will advise you with more details when you book with us, including some options to fly into a different destination and take a domestic flight to your final destination. Sometimes you can save considerably doing this if you book early enough.
Health and Wellbeing:
Related to the current situation with Covid 19. All tours are operated with strict health protocols and actions in place. All of our Tour partners adhere to our requirements. We are constantly monitoring the situation in all areas where we operate. Your health and Wellbeing is of utmost importance to us.
Prices Explained: Resident Currency Pricing (RCP)
Pay for your tour in the country currency and economy you live and work within. We think its fair that way. We have 6 currencies (USD/EUR/NZD/AUD/CAD/GBP). If you live in North America (USA or Canada) Great Britain, Europe or the South Pacific (New Zealand or Australia) you will pay in the currency where you live. All other residents of other countries will pay the USD price. *The Tour minimum is 4 to 5 if bookings paid in (USD/EUR/GBP) currency and 6 to 7 minimum if bookings paid in (NZD/AUD/CAD) currency. If we get a mix of both that's ok the tour will be confirmed.

Why are our Tour prices so appealing?
We have designed these tours to be the highest quality and incredible value, based on careful selection of our professional partners services and guiding, accommodation options, and every other facet of the trips. We keep our costs low, light and fast and pass on those advantages and savings to you without ever compromising the quality, comfort and service we offer.
We believe that what we offer in unique tours out shines and other similar tours. But don't take our word for it. Spend a few hours researching and comparing prices and what others are offering.
What are the Refund/Cancellation policy's and Payment options?
Step 1: Confirm your tour booking with a credit card deposit using Active Endurance payment booking system.
The Deposit is Fully Refundable (less any Transaction fees) if the Tour minimum bookings are not reached by the Close Off Date or the Tour is canceled or postponed due to issues related to Covid 19 and travel restrictions. We will refund your deposit within 3 weeks following the close off date.

Step 2: Pay the final payment/s in one or 2 payments (you can choose to spread the payment out) with a Direct deposit into our bank account in New Zealand with an International transfer using XE or Swift (bank to bank).
Please note:
If You Cancel Your Booking your deposit is not refundable, but your credit is valid for other future tours (with the payment of a $300 NZD re – booking fee).
Why are the tours from 13 to 19 days?
Because the altitude is medium to high on our tours we have a minimum of 4 days acclimation on all tours. You are welcome to arrive many days or weeks early if you wish to further enhance your acclimation process. The tours are approx 400k to 600k in distance and we rarely ride over 80k per day unless there is long descents on certain days. Also we know that you may have traveled far to get to South America, so why come all that way here just for a 3 day tour?
How do you design the tour routes?
We design these tours by doing self-supported exploration rides, where we find the best scenic routes and meet the locals. We know exactly how challenging the courses are, how to prepare and approach these amazing roads, and we pass that knowledge and information on to you.
I'm concerned about riding at altitude?
There is no need to be concerned. When riding at altitude its necessary to stay very well hydrated at all times. Its important to take it easy when climbing and stay within your limits. There is no need to take any medications as they often can have adverse effects. We ease into each tour with 4 days acclimation and gradual exercise. The tour courses have been carefully planned with all this in mind. All riders and runners on our tours are supplied with Advanced Nutritional supplements that are proven to enhance your oxygen intake, strength and endurance. We also carry oxygen in our support vehicles if needed, and our staff are trained in comprehensive first aid.
What do the Rider levels mean?
Beginner (You currently ride or can ride 100k to 150k a week with ease)
Intermediate (You currently ride or can ride 200k a week with ease)
Advanced (You currently ride or can ride 250k or more a week with ease)
Important Note: All riders receive a (minimum 8 week) training program for the tours. If you are currently a beginner level rider, but want to do an Intermediate level tour. As long as you make a commitment to train to prepare and get to that level we are happy to have you on your chosen tour.
What bike shall I bring?
We recommend you bring your own bike (We can advise you on how to pack and travel with your bike)
Your Road bike for the Road cycling tours,
Your MTB hard tail or full suspension or FAT Bike or Gravel Bike for the MTB Expedition tours.
Tyres:
Roads tyres should be the widest you can fit on your road bike because we sometimes ride short dirt sections. MTB and Gravel bike tyres need to be the widest you can fit. 2.4+ MTB  or fat bike tyres rule on the Lagunas to Uyuni de Salar MTB expedition tour.
Can I Hire Bikes?
We currently have bikes available for hire for these tours only.
Emerald Roads Colombia Tour (4 Tours) road cycling using Specialized Tarmac Road Bikes.

Do you offer a NON Rider option?
Yes you can bring your non riding partner to our Road cycling tours. They will enjoy all of the non riding sight seeing, excursions and tourism, with additional guided tours in select locations as they join you to follow this tour.
If you have any other questions please contact us