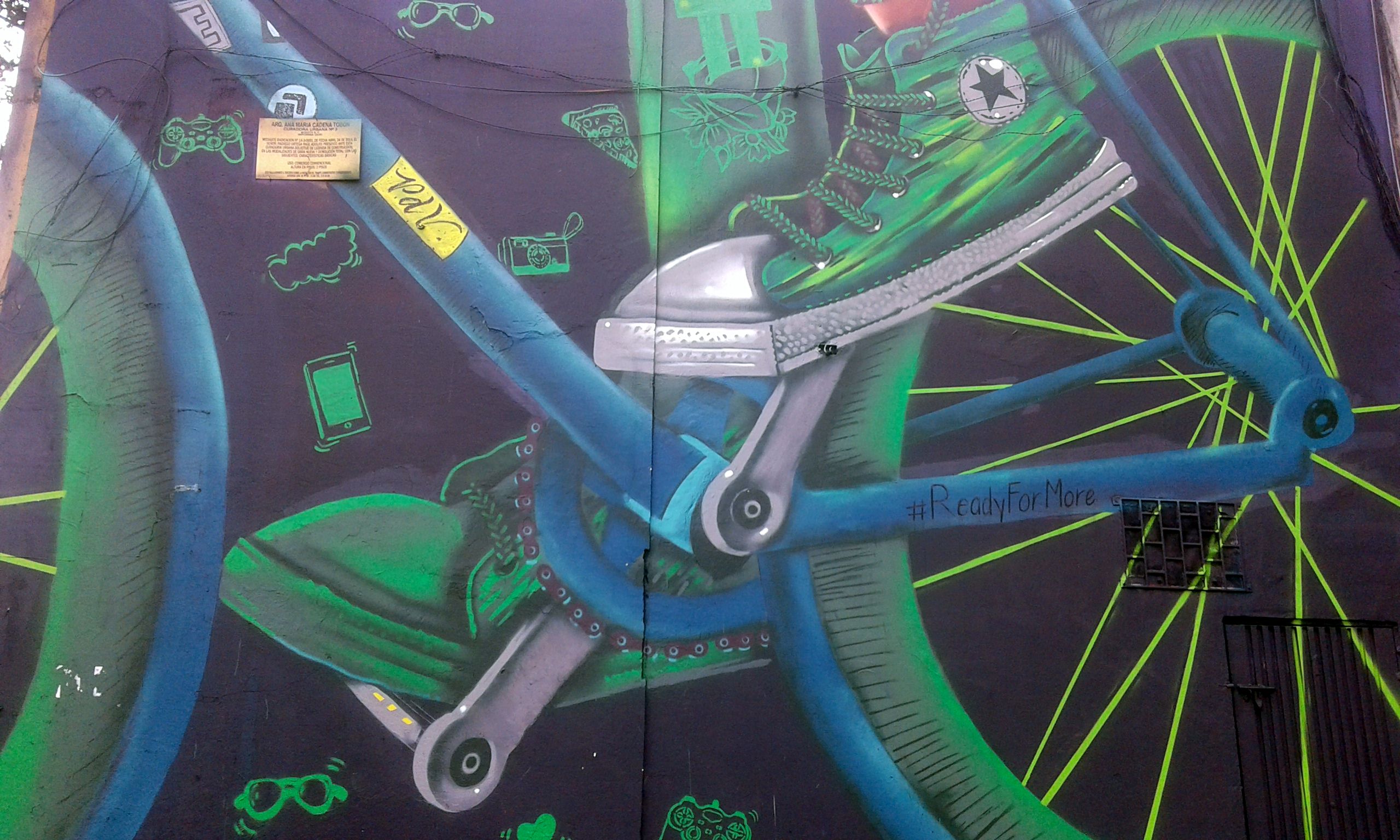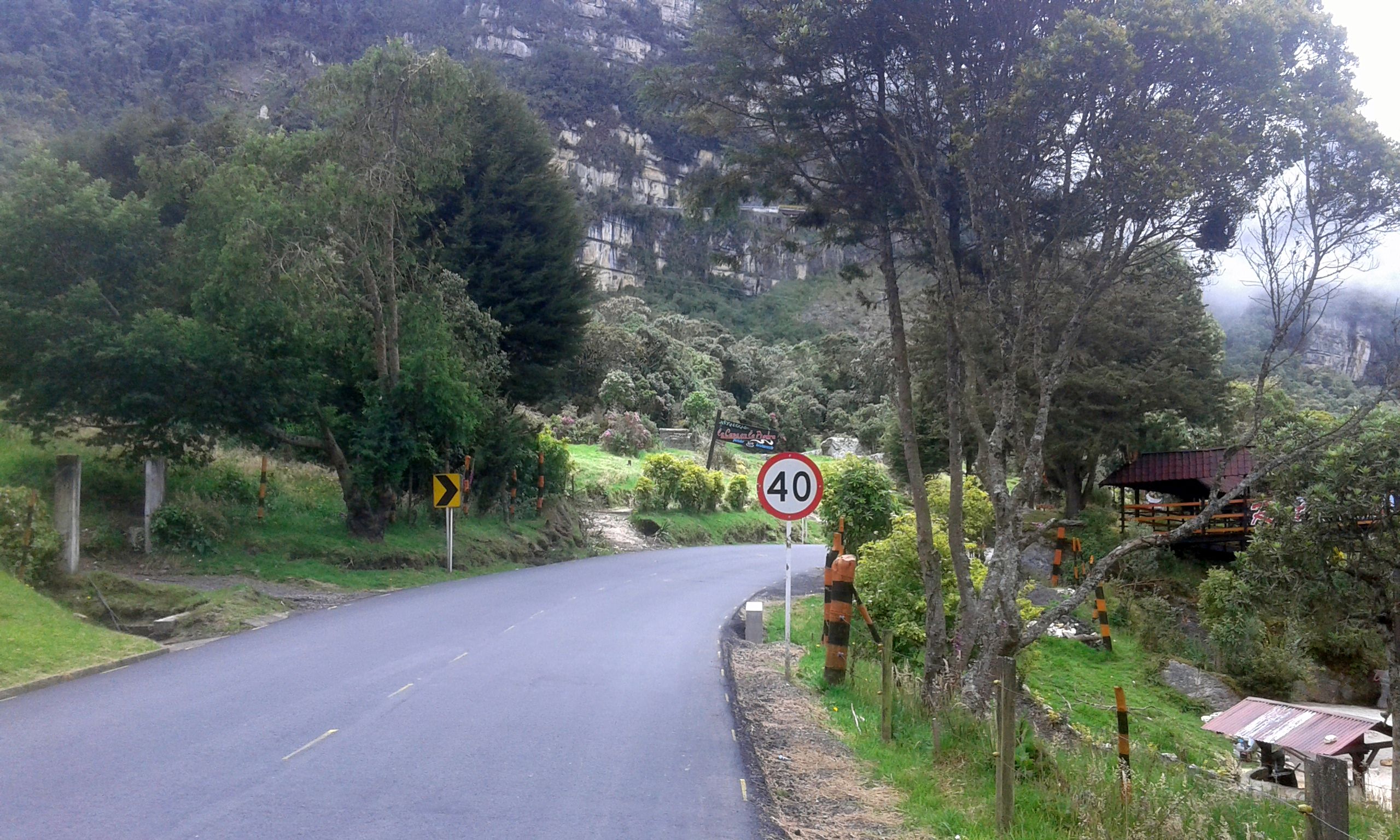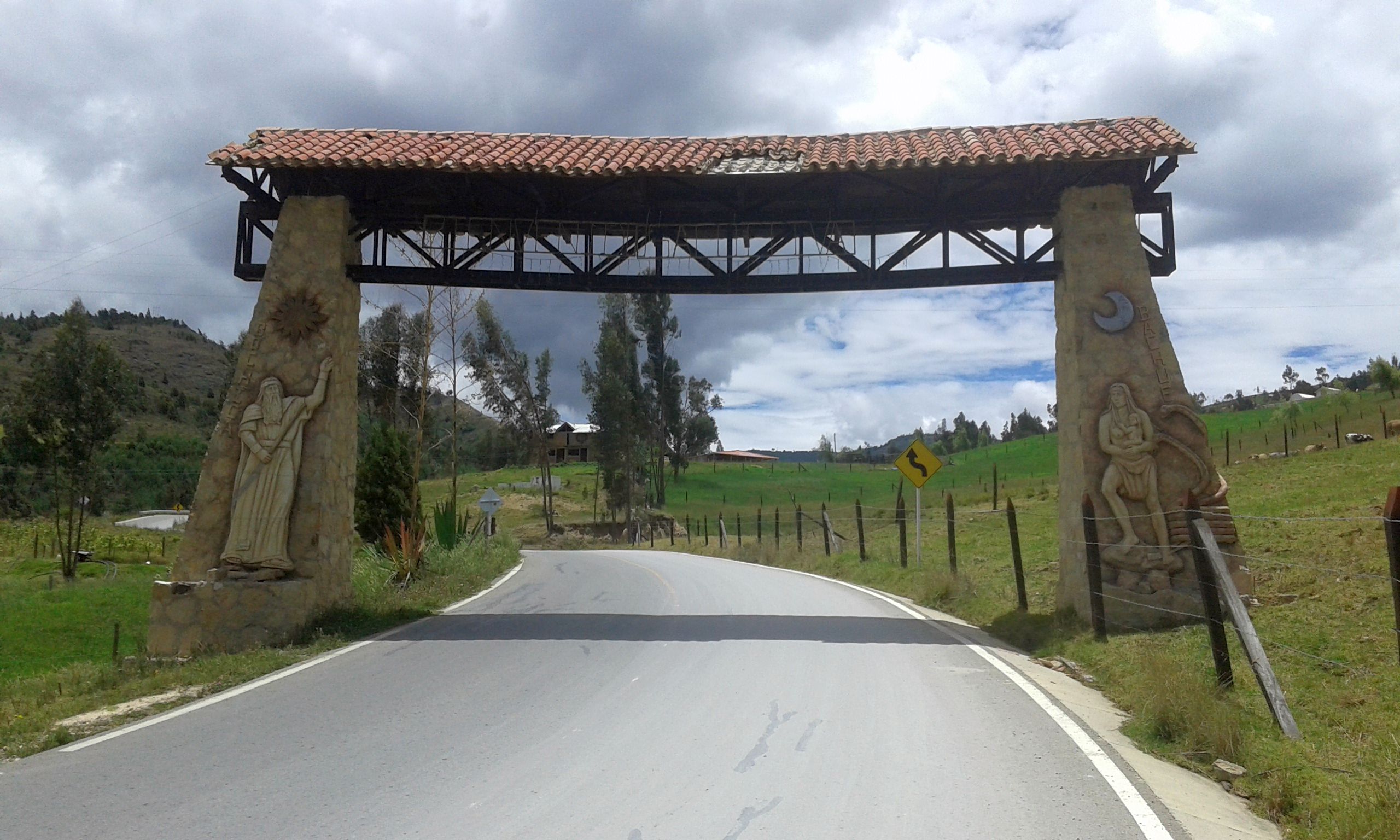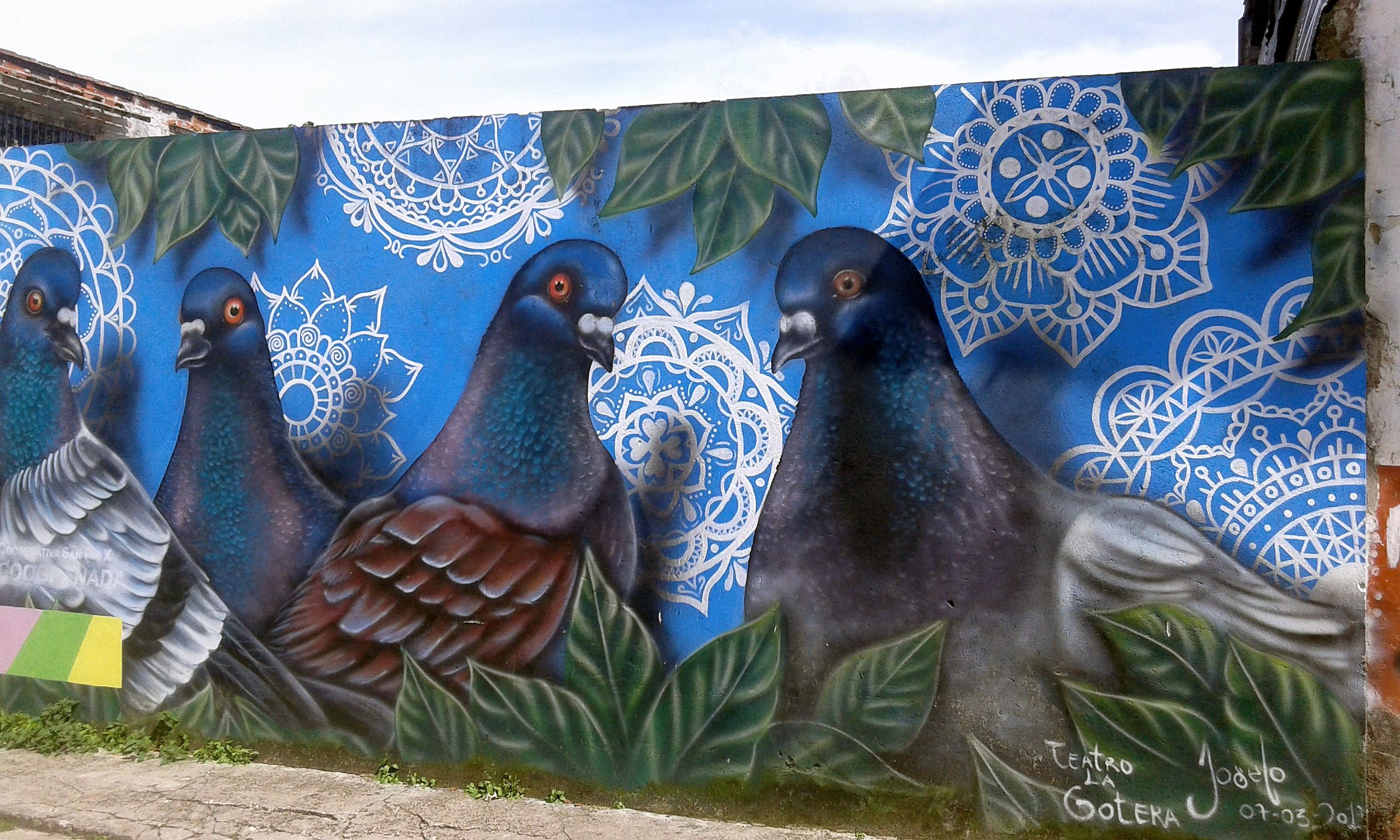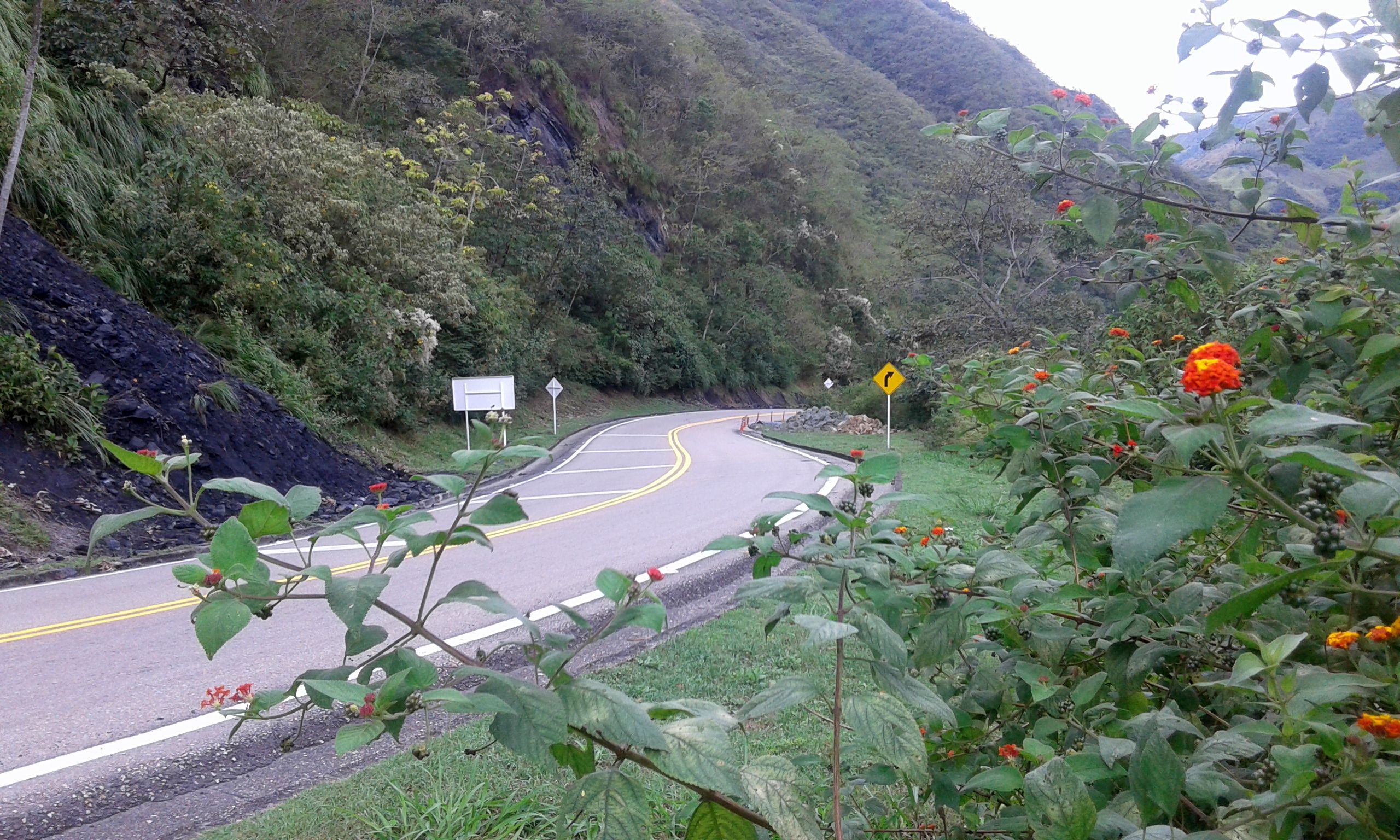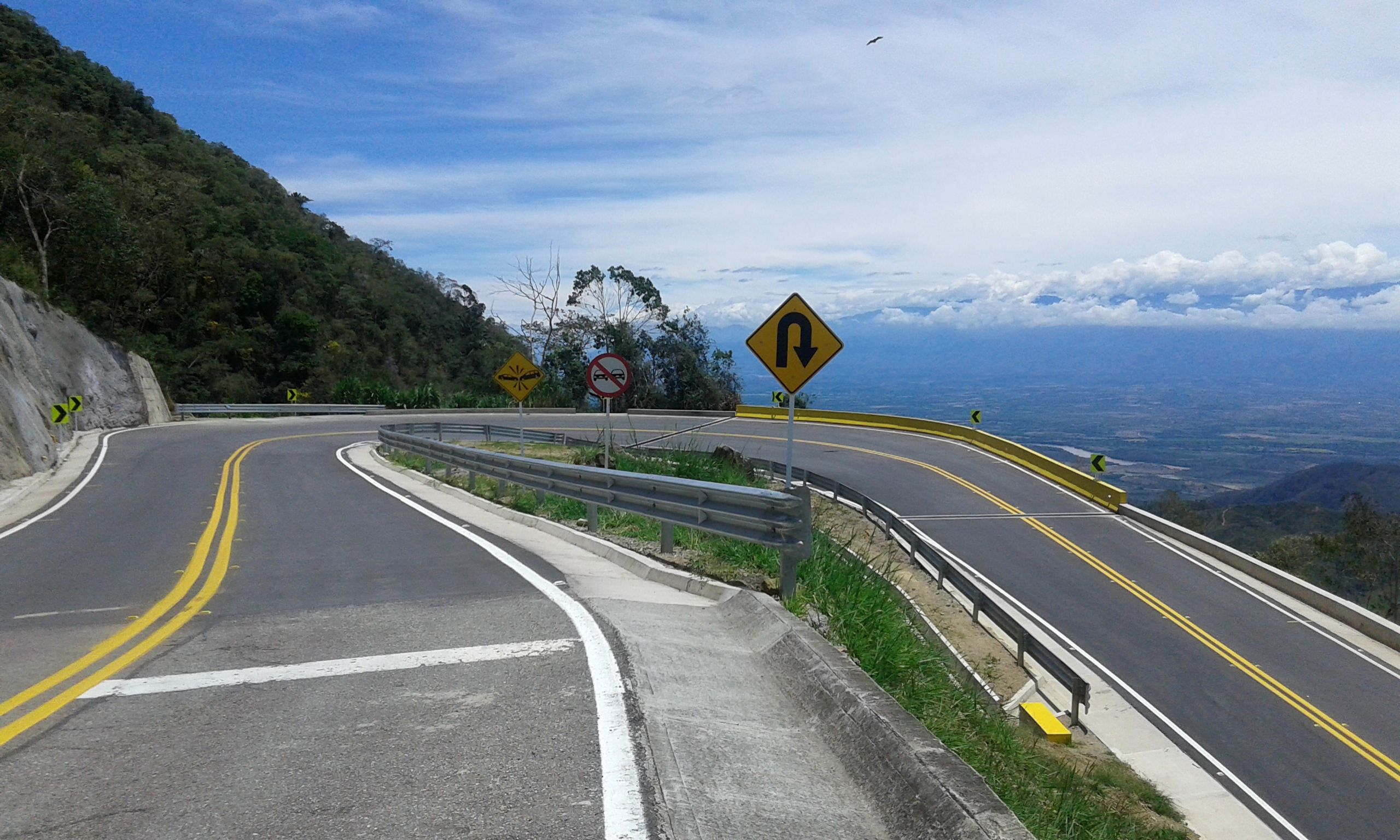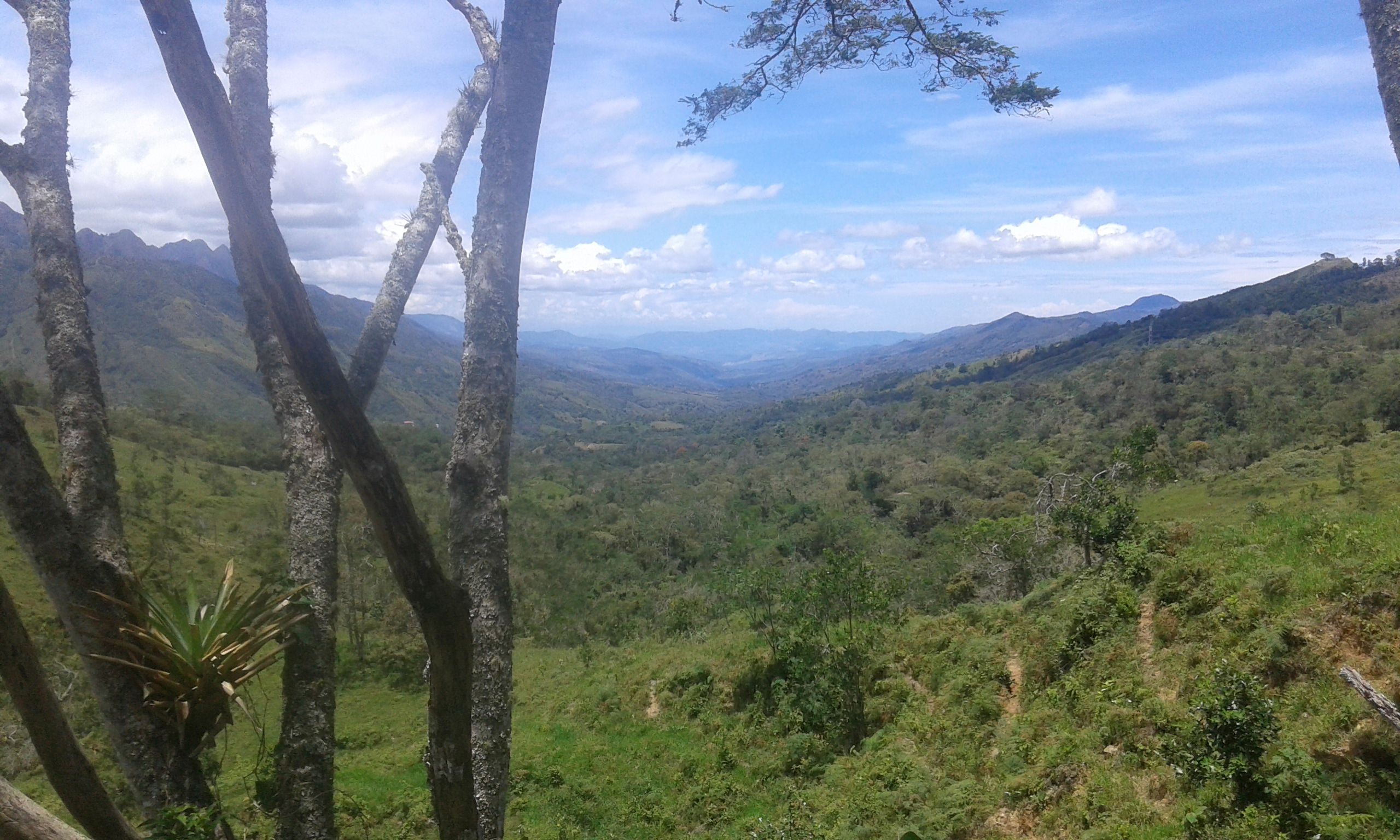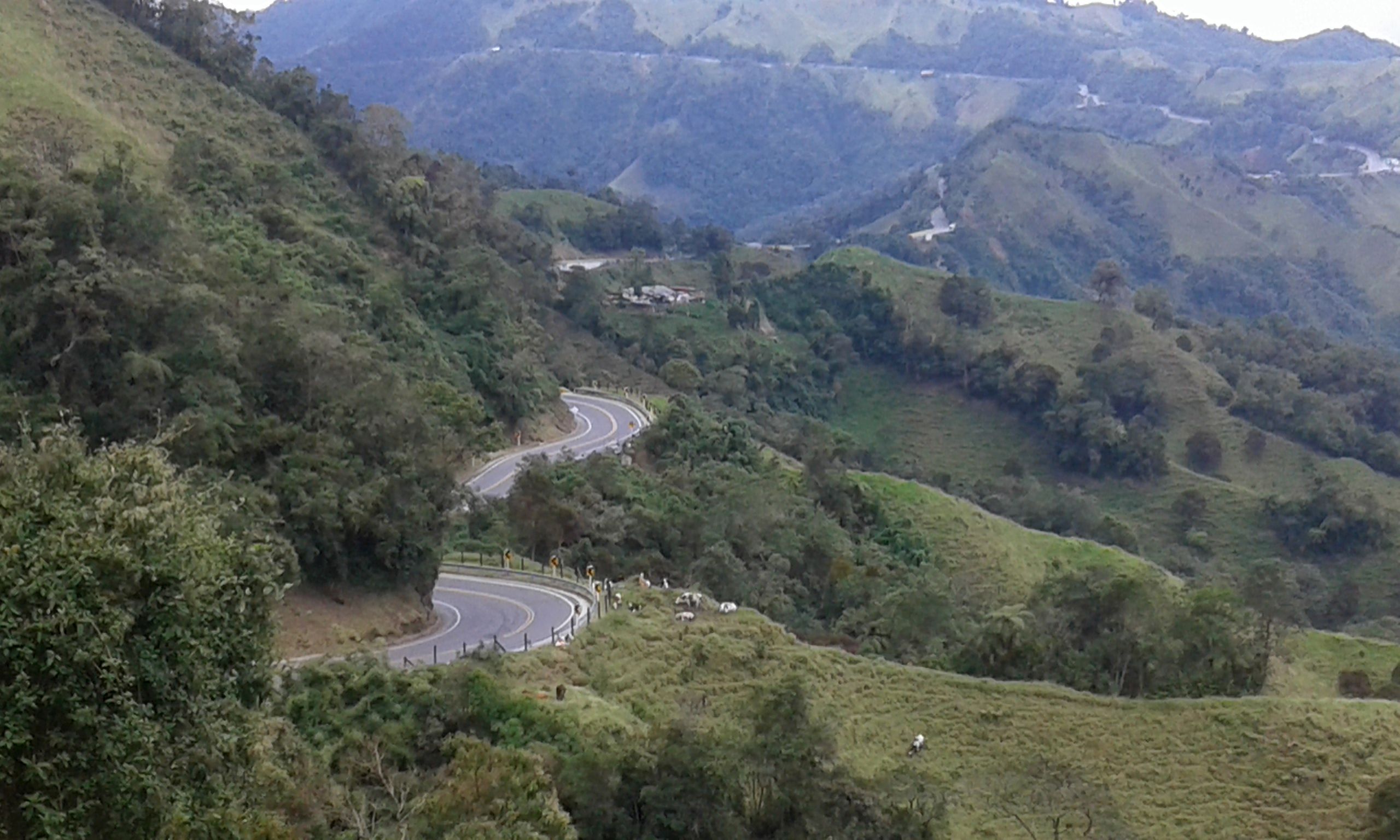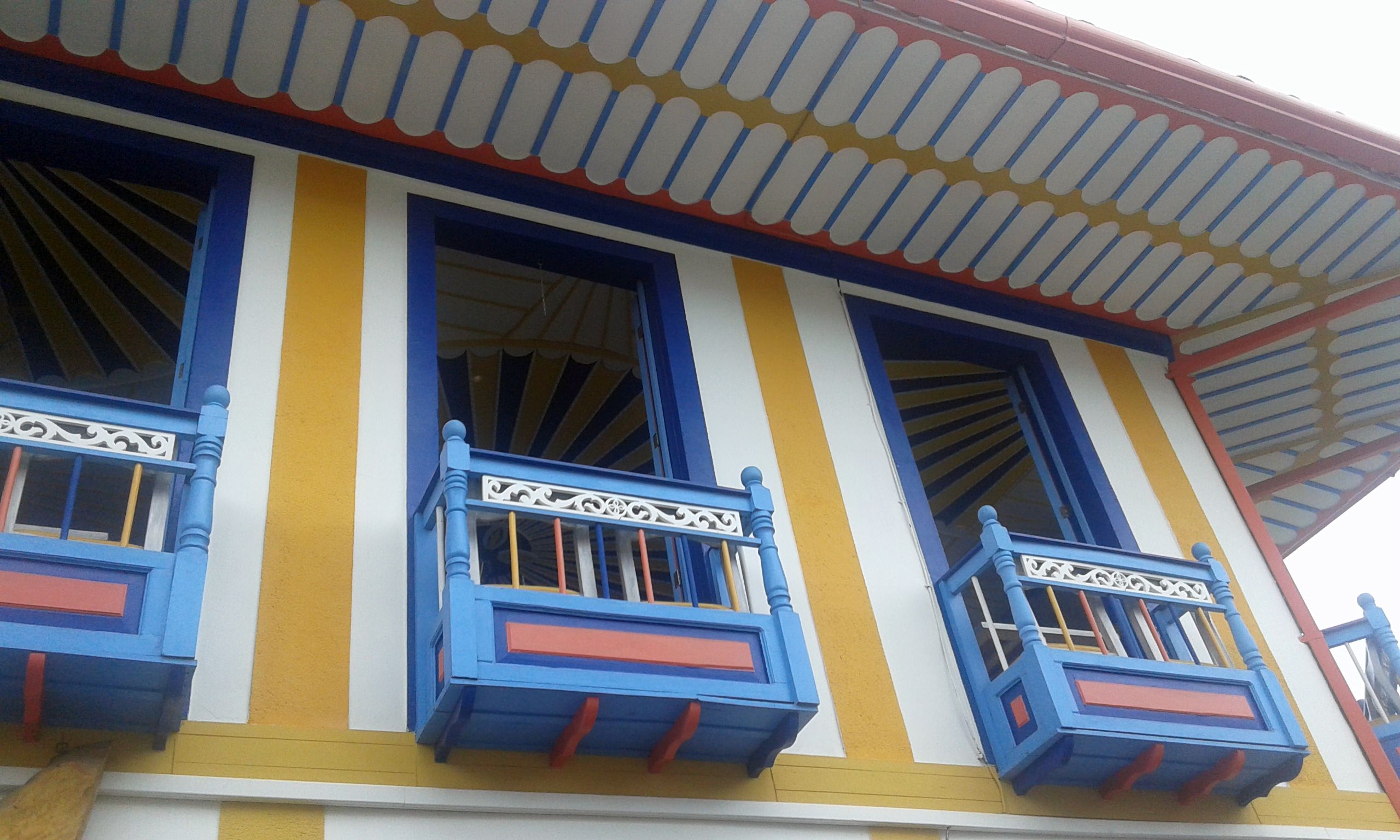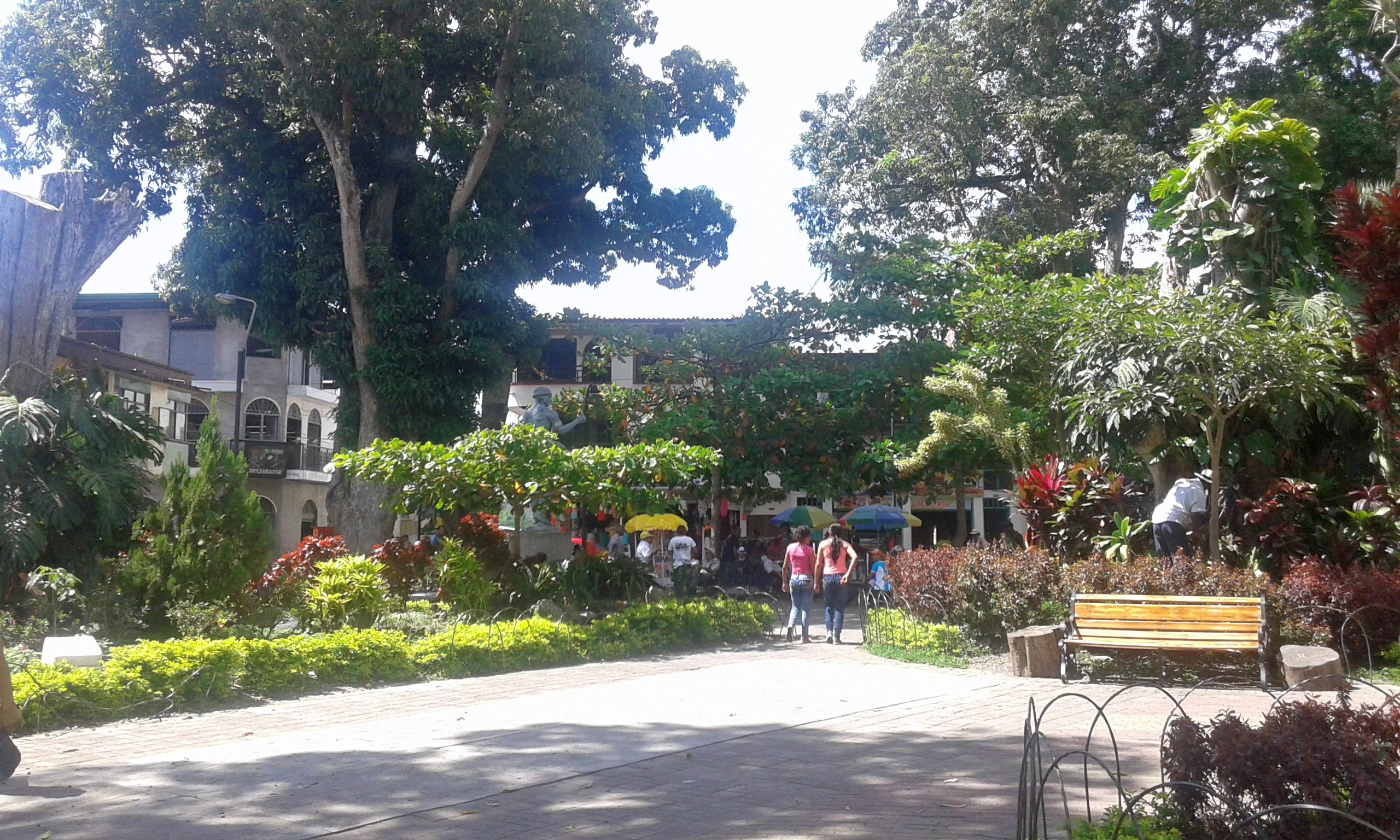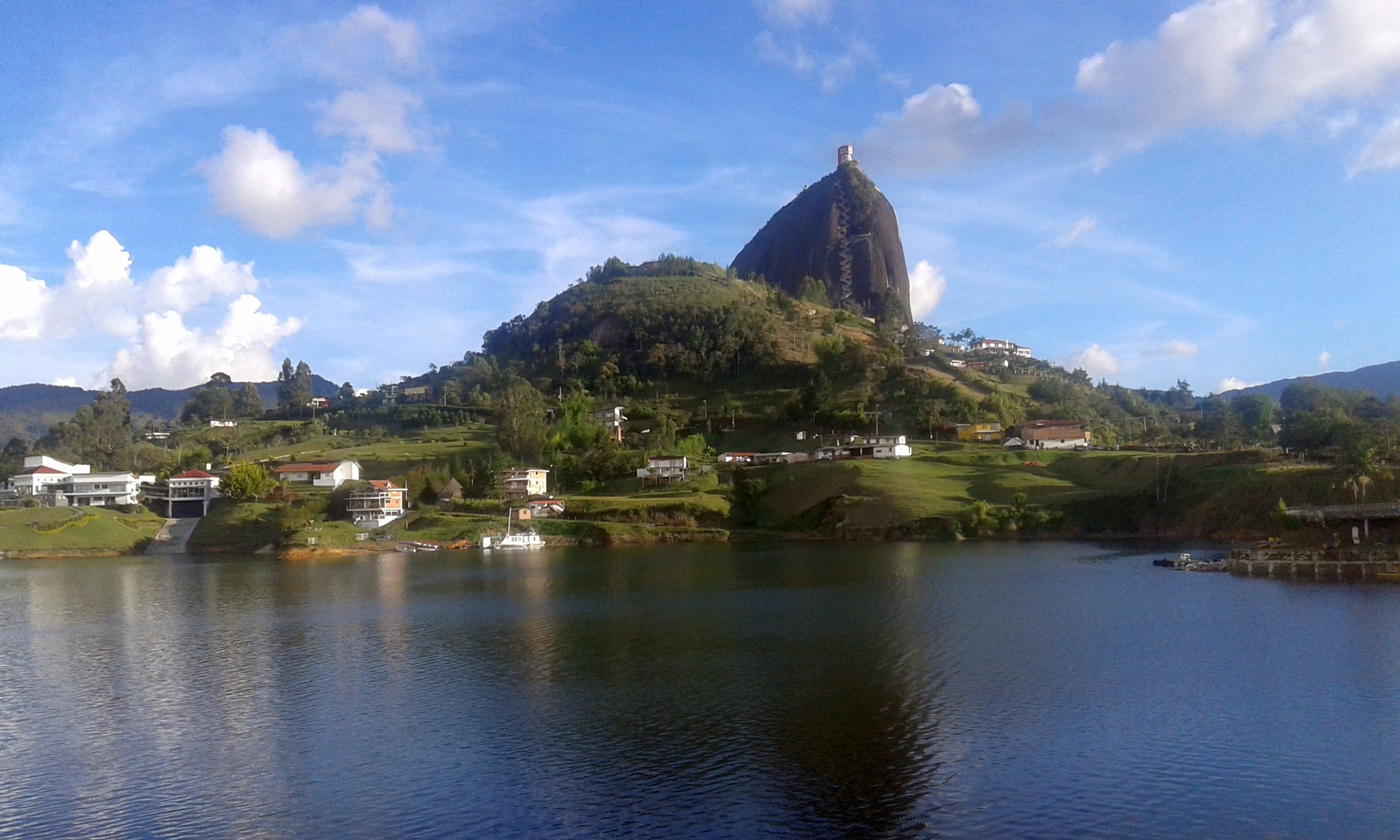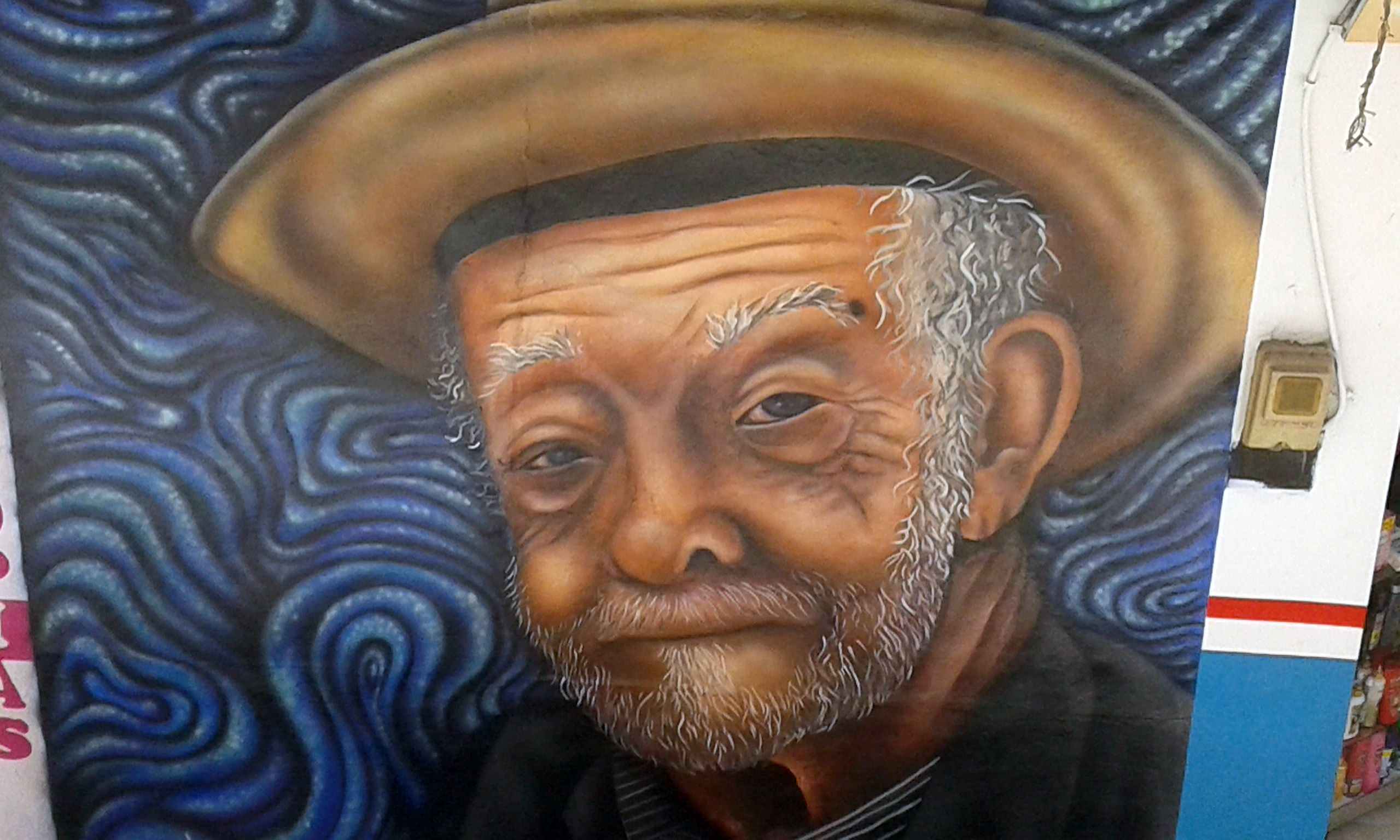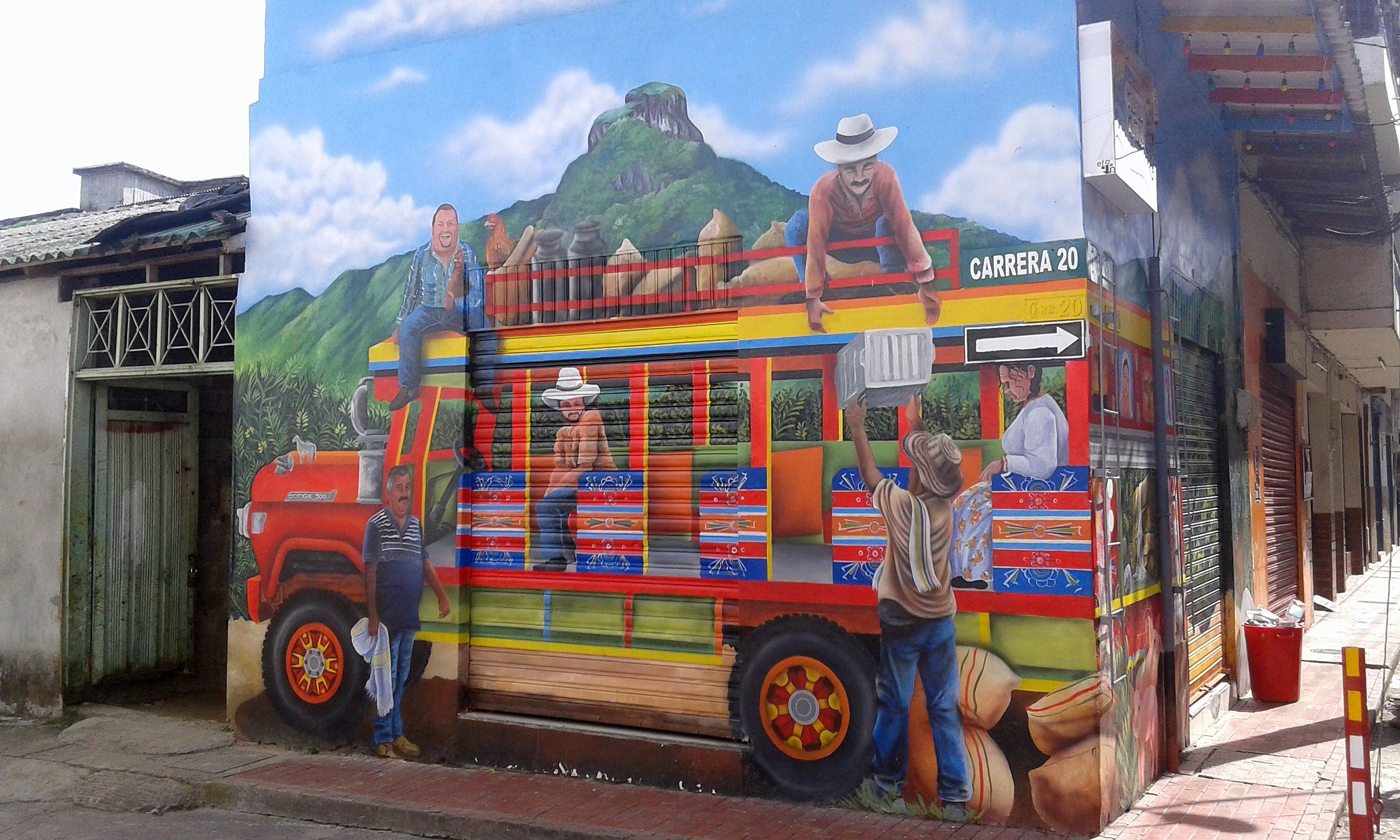 Explore with us:
A Green Mountain Emerald Land. Our journey starts in a city known as the (South American Athens) on a high plateau called the Altiplano Cundiboyacense located in the Eastern Cordillera of the Colombian Andes. The capital of Colombia, Bogotá (2600m) is an important cultural and educational center, with many theaters, libraries, universities and museums. To the East, North and South of the city is the worlds largest continuous Paramo (Moorland) ecosystem.
Our Emerald Road's tour starts and finishes here in Bogotá, and takes us in 19 days into what we consider to be some of the best regions of Colombia. From the high altitude land of Boyaca to the lowerland Coffee Cultural (Cafetero region) of Quindio and the Green mountainous regions of Caldas and Antioquia. We explore the vibrant cities of Bogotá, Manizales and Medellin and visit a host of beautiful small friendly authentic villages such as Filandia and San Carlos. Colombia has a rich cultural heritage and is both ethnically and ecologically diverse, the people here are friendly, curious and engaging. Join us for this incredible road cycling tour that will challenge and reward you in ways unimaginable, in a country that loves cycling and celebrates their champion world class riders with passion.
Emerald Roads – Best of Colombia Tour:
19 Days/18 Nights – Price: $4995 USD Per Person (everything included) – Fitness Level:  Intermediate (you currently ride or can ride 200k a week with ease) – Group Size: 6 rider minimum, 10 rider maximum. The January Tour will visit some stages of the amazing new Colombian Pro Cycle race Oro Y Paz Race.
Note about fitness levels: All riders receive a (minimum 8 week) training program for the tours. If you are currently a beginner level rider (100k per week), but want to do this Intermediate fitness level tour. As long as you make a commitment to train to prepare and get to the (200k per week) level we are happy to have you join us on this tour.

2019 Dates:
January 25th – February 12th
Close off Date: Sign up for this tour with a $700 USD deposit before November 25th 2018

July 19th – August 6th
Close off Date: Sign up for this tour with a $700 USD deposit before April 20th 2019

2020 Dates:
July 17th – August 4th
Close off Date:Sign up for this tour with a deposit before April 20th 2020
Private Tour Dates options:
Get a group of 7 or more riders together and we will organize a private tour for you. To start the conversation contact us
Tour Highlights:
Riding the Ciclovia in Bogota..
Riding the Best of Colombia through the Boyaca, Caldas, Tolima, Quindio and Antioquia regions.
Sight seeing and visiting Bogota (including 2 walking tours).
Riding around Colombia's largest natural Lake, Laguna Tota.
Riding the majestic Alto Letras (the 3rd longest paved climb in the world).
Staying a night at a Mountain Hot springs resort at 3500m in the shadow of Nevado del Ruiz Volcano.
14 Riding days for 925k through stunning terrain (66k per day average)
Visiting a traditional Colombian Coffee Plantation and staying on a Finca (Farm).
Hiking the Valle de Cocora.
Staying in small authentic Colombian Mountain villages
Climbing El Penol in Guatape
Sight seeing and visiting Medellin.
Making a difference. A percentage of all Tour proceeds goes back to the local communities we visit. We invite you to change other peoples lives while experiencing a trip of a lifetime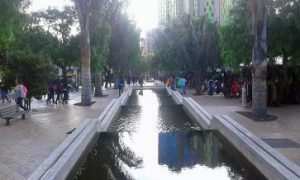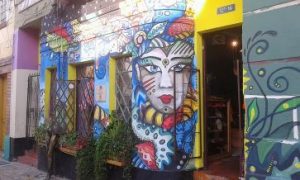 Tour Description, Bikes and Itinerary:
This is a medium to high altitude cycling trip and its important to spend some days to acclimate. So we have 4 days in and around Bogota to do this. The first few days are sight seeing with guided tours of the city. Then we begin to move a bit more and have 2 short riding days within 40k of Bogota so you ease into more activity.
Bikes:
We recommend you bring your own road bike. But if you wish to hire a bike we have 11 Specialized Tarmac Road Bikes available.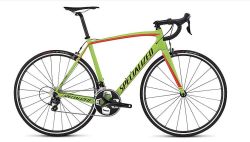 Sizes: 52cm (4), 54cm (3), 56cm (2), 58cm (2)
Price: $475 for 19 days ($25 USD per day)
Bring your own Pedals and Seat please.
If you choose this option add it when you fill out the booking form.

Day 1: We pick you up from Bogota airport
Check into the Hotel. Welcome meeting and tour introduction with our guides, build and check our bikes and relax.
Day 2: Sight seeing/Acclimation day/CDC workshop
Sight seeing Bogota and guided walking tours in the morning. In the afternoon Bike/Body fit check and Climbing/Descending/Cornering workshop with Ex Professional rider and Cycling coach.
Day 3: Acclimation day/Ride 30k warm up ride (2hrs approx)
In the morning we celebrate the city as we ride and experience the Famous Bogota Ciclovia with hundreds of other riders (including the climb to Patios).
Day 4: 42k ride (2.5hrs approx) – 16k Ascent/22k Descent
We start the Tour real and ride the amazing road from Bogota (2723m) to Choachi (1926m). On the way we visit the Virgin Guadalupe with a panoramic view of the city. We climb up and continue across a Colombian Paramo region. This whole ride is possibly the most diverse 42k you have ever ridden. With 3 unique Eco systems and a spectacular 1700m descent to the sub tropical Choachi. In the afternoon we visit a local Finca (with an incredible history) and in the evening we soak in the Choachi Hot springs.
Day 5: 32k (3hrs approx) – 22k Ascent/8k Descent
In the morning we ride the stunning climb we descended the day before back towards Bogota, stopping about half way up to detour and have lunch while visiting one of Colombia's highest waterfalls Cascada la Chorrera. We continue on across the Paramo and turn off towards La Calera. This afternoon we transfer to the Boyaca region.
Day 6: 65k (5hrs approx) – 27k Ascent/28k Descent
Today we start at the historic Puente de Boyaca then ride the picturesque roads to Samaca and on to the outskirts of Tunja. We then climb up to visit the cafe honoring of one the current heroes of Colombian Cycling, Multiple Grand Tour Winner and Internationally renowned rider Nairo Quintana. Then we descend down to the village of Combita then make a short transfer to stay in Paipa tonight.
Day 7: 102k (5.5hrs approx) – 45k Ascent/38k Descent
Today we do the challenging and stunning loop around Laguna Tota. It is the largest natural Lake in Colombia at 3015m. From Paipa in the morning we ride through to Firavitoba and then climb up to ride the loop around Lake through the fields of Cebolla (Onions) before the long fast descent to Sogomoso. This afternoon we share a lunch with a Colombian family in Sogomoso. Then transfer to Facatativa.
Day 8: 95k (3.5hrs approx) – 16k Ascent/74k Descent
This is a mostly downhill day on one of our favorite roads in Colombia, with a couple of climbs in the valley to keep us honest. Stunning scenery all the way as we descend from 2584m to just 229m in 95k with hundreds of corners. In the afternoon we then make a short transfer to stay in Honda.
Day 9: 105k (7.5hrs approx) – 80k Ascent/25k Descent
Today is Legendary. We ride Letras (The Letters) the 80k stair step climb from Mariquita 400m to Letras 3800m. A famous and world renowned piece of pavement with amazing changing scenery as we ascend. This by our research and calculations is the 3th longest paved climb in the world. Often wrongly listed as the longest (but that honor belongs to a road climb in Peru). Dont let that diminish the challenge. Letras is a grinding steady climb with even some downhill sections that demands respect. We start early and ride it in 4 sections to reach the top by mid afternoon before descending down the fun 25k towards Manizales. In the afternoon we then make a short transfer to stay in a Mountain Hot Springs resort in Termales at 3500m in the shadow of the majestic Nevado de Ruiz volcano. This day will be etched into your memory for Life.
Day 10: Rest Day/Non riding day
Today is a full rest day. In the morning we move to a lower altitude 2200m and make a short transfer to Manizales and stay just outside the city in the green rolling hills. Massage. Yoga . Eat and sleep. You deserve it after yesterday. In the afternoon we visit a 100 year old Coffee plantation, later in the day we drive in and walk around Manizales the vibrant modern Colombian University city.
Day 11: 48k (2hrs approx) – 4k Ascent/44k Descent
This is a split ride day with 2 rides. It is also another awesome downhill day as we head south towards the the heart of the Cafe Cultural Quindio region. In the morning we descend 23k from Manizales to Chinchina. We then transfer to the beautiful village of Filandia stop for lunch and then ride the second beautiful 25k descent to Quimbaya. Tonight we stay on a traditional finca (farm)
Day 12: 53k (3hrs approx) – 22k Ascent/20k Descent
We transfer in the morning and do a challenging and spectacular loop from El Caimo to Buenavista. This day features an epic climb to 1922m, fun long descents and another climb to finish at the tiny village over looking the Valle de Cauca of Buenavista.
Day 13: Ride 30k (2hrs approx) and Hike (3hrs) – 17k Ascent/14k Descent
We transfer in the morning to Filandia 1898m and descend at first and then climb turn towards Filandias sister village of Salento continuing on to the end of the road at 2384m where we take lunch and begin the spectacular 3hr hike of the Valle de Cocora. On the way we visit the Humming bird house and see 7 different species of humming birds. Returning to the trail head, for fun we take a (traditional transport in this area) Willys Jeep ride back to town. Tonight we stay in the colourful and vibrant village of Salento.
Day 14: 70k (4hrs approx) – 31k Ascent/38k Descent
We transfer early in the morning to Manizales. Where we begin in a very unique way the beautifully scenic ride to Salamina. This day starts of with a long descent and is peppered with challenging climbs throughout on this roller coaster course.Tonight we stay in Salamina.
Day 15: 48k (3hrs approx) – 26k Ascent/19k Descent
A short day on beautiful narrow low traffic roads above the river valleys to the high coffee village of Aquadas (2158m).
Day 16: 95k (3hrs approx) – 28k Ascent/38k Descent
We transfer early in the morning to Sonson. Where we start with an awesome 7k descent on the fast and scenic roads to Marilla. On the way we stop in the cycling friendly town of Le Ceya. From Marilla we transfer to beautiful Pueblo de Zocalos on the lake, better known as Guatape (1885m).
Day 17: 70k (3hrs approx) – 2k Ascent/28k Descent
In the morning we explore Guatape some more and walk the climb to El Penon de Guatape the stunning vertical rock with views of the whole area. Our riding begins with a massive (and fun) 1000m descent for 25k to San Rafael. We stay down on quiet scenic mostly flat roads and until we reach the beautiful authentic town of San Carlos 978m.
Day 18: 12k to 39k optional (3hrs approx) – 12k to 34k Ascent/5k Descent
Our last riding day a very gradual climb up the beautiful valley out of San Carlos and a dirt section towards Granada. Optional 12k or full 39k. We then transfer to visit Medellin the City of Eternal Spring before we take a short flight back to Bogota (1hr) and relax. Tonight we have a Farewell Dinner Party in Bogota.
Day 19: The Tour ends.
We re-pack our bikes and then transfer you to the Airport or other transport. Farewell.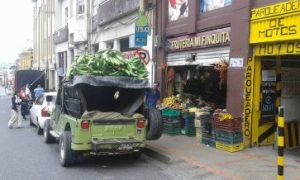 Price Includes:

Cycling training program and advice by ex Professional rider and Cycling Coach ($600 USD value)

Body/Bike fit check and Climbing/Descending/Cornering instruction on Tour ($200 USD value)
Advanced Nutritional Supplements and Drinks ($100 USD value)
All Transportation and Airport transfers
Technical support: Unpacking/packing bike plus bike assembly/disassembly
Professional Local Colombian guides (Bilingual Spanish/English)
10 riders to 1 Support vehicle ratio
Meals (All Breakfasts, 15 Lunches, 17 Dinners)  Light picnic style Lunch on the rides
Healthy snacks and hydration during the rides
Daily after ride Yoga/Stretching classes
Beyond Andes cycling jersey
18 nights accommodations at Hotels, Eco lodges and  B+B's (accommodations twin shared).
Flight from Medellin to Bogota
Farewell Dinner Party
Other activities:
Bogota Walking Tours of City and the Candelaria with Colombian guides.
Bogota Museum de Oro entrance tickets.
Termales Santa Monica Hot Springs entrance tickets.
Plantation Coffee Tour entrance ticket
Guatape El Penol entrance tickets
Medellin Botanical Gardens.

Not included:
Flights (International and domestic)
Insurance – Travel, Personal and Equipment
Hotel charges such as mini bar and phone
Tips in restaurants and hotels
Alcoholic/ non-alcoholic beverages
Any other items not listed as included
Booking and other important Info:
The close off date to book this Tour (January 25th – Feb 12th) with a deposit is November 25th 2018.
To book this Tour please click through to fill out the Booking Form and submit. This is an email booking, we will reply to you with information on how you can make payment of the deposit and confirm your booking (using either Paypal. Direct Credit or Credit card)
A $700 USD deposit is due within 5 days of you receiving the booking/payment information from us.
This deposit is fully refundable (less any Paypal or Transaction fees) if the Tour minimum bookings are not reached by the close off date. We will refund your deposit within 3 weeks following the close off date.
We have a minimum of 6 riders to Guarantee this tour.

Please Do Not Book your Plane Tickets until you have received notification from us that we have Guaranteed this tour.

If you cancel your booking the Tour deposit is not refundable. It is however transferable and maybe applied to other later date tours.
This tour is for Intermediate and advanced fitness riders only, NOT for recreational cyclists. You have a road bike and you ride it regularly. All riders are requested and expected to follow the training program to prepare for this tour. We want you to come on this tour prepared so you will enjoy it more. You must be able to easily ride multiple back to back 250k weeks before you get to Colombia.
Insurance. You are required as a condition of booking to be insured against medical and personal accident risks. We recommend that you take out a policy once you have received confirmation that the tour is Guaranteed, which covers trip cancellation, your bike, baggage and equipment.
Flight Information. We will email you flight information and recommended bike and equipment set up details.

Full tour payment is due 1 Month before the tour on December 25th, 2018.
BOOK NOW