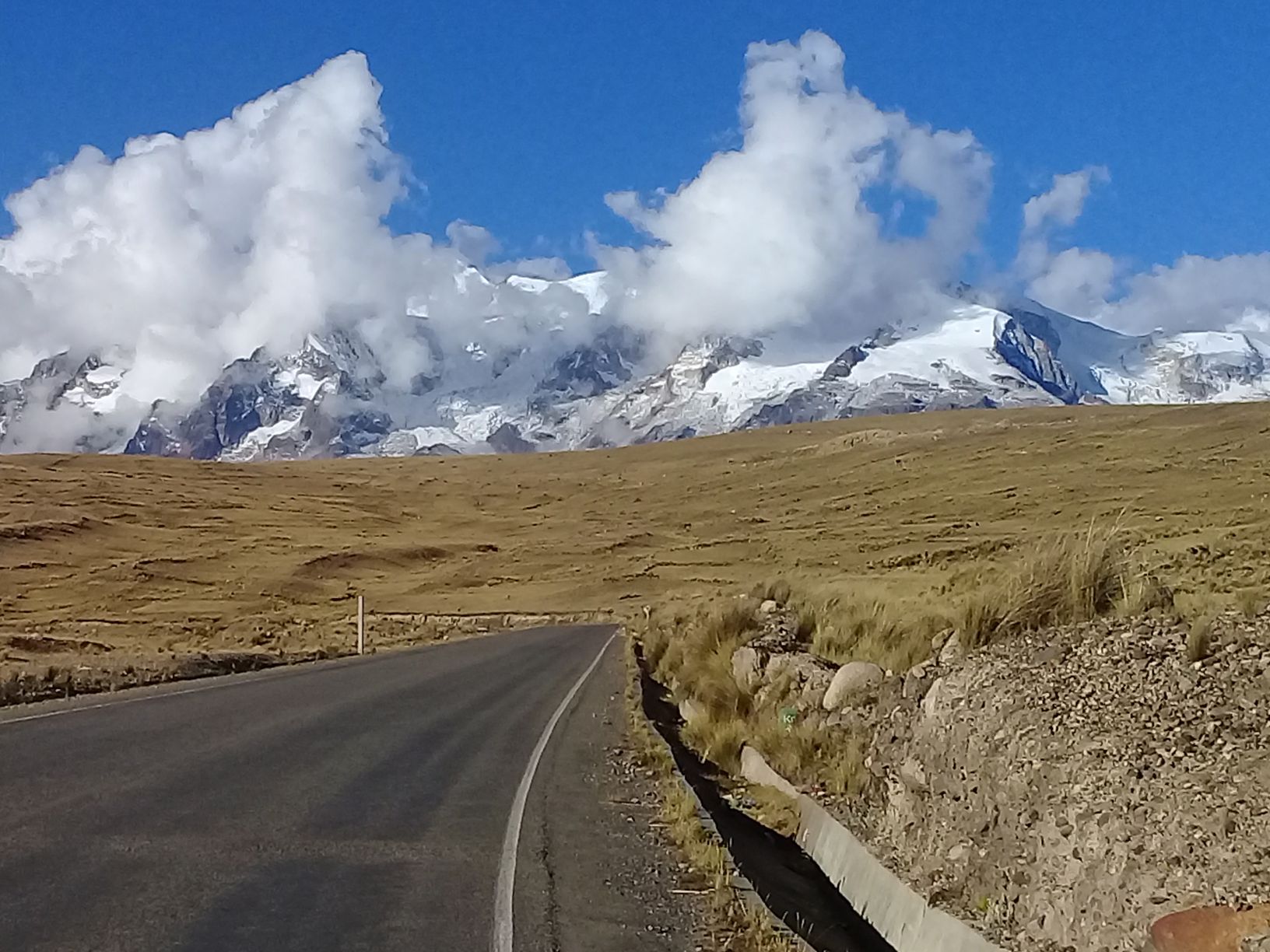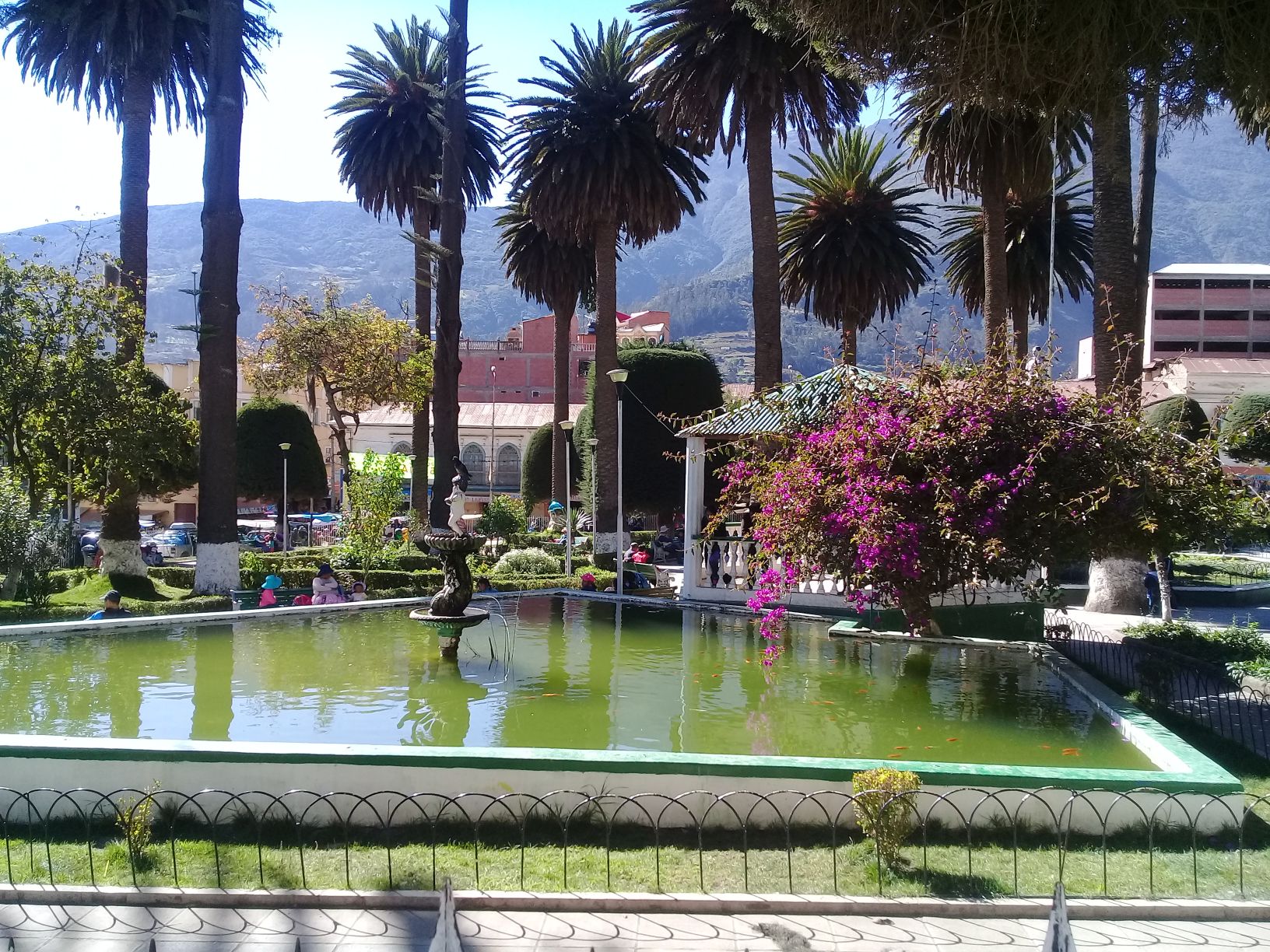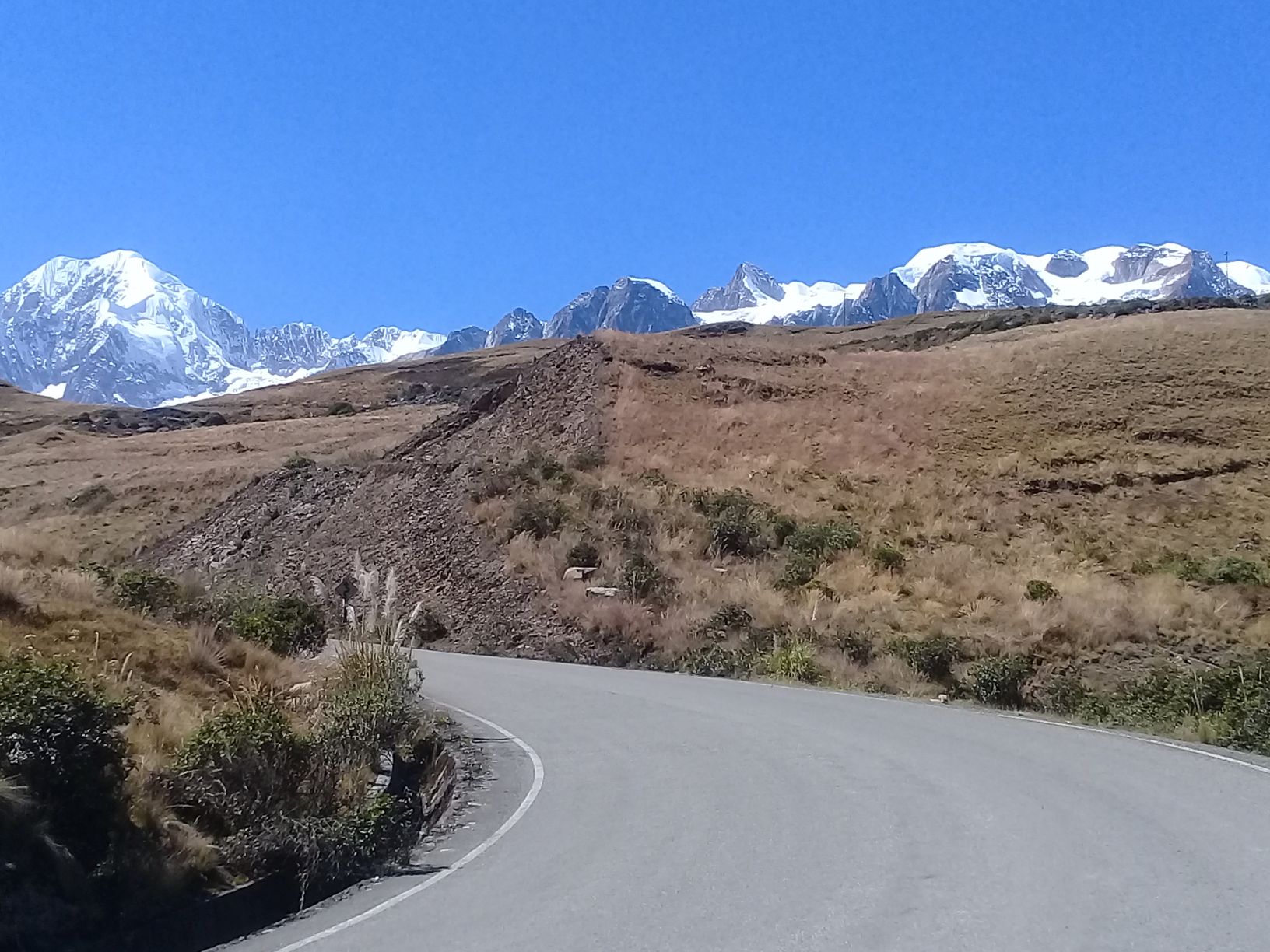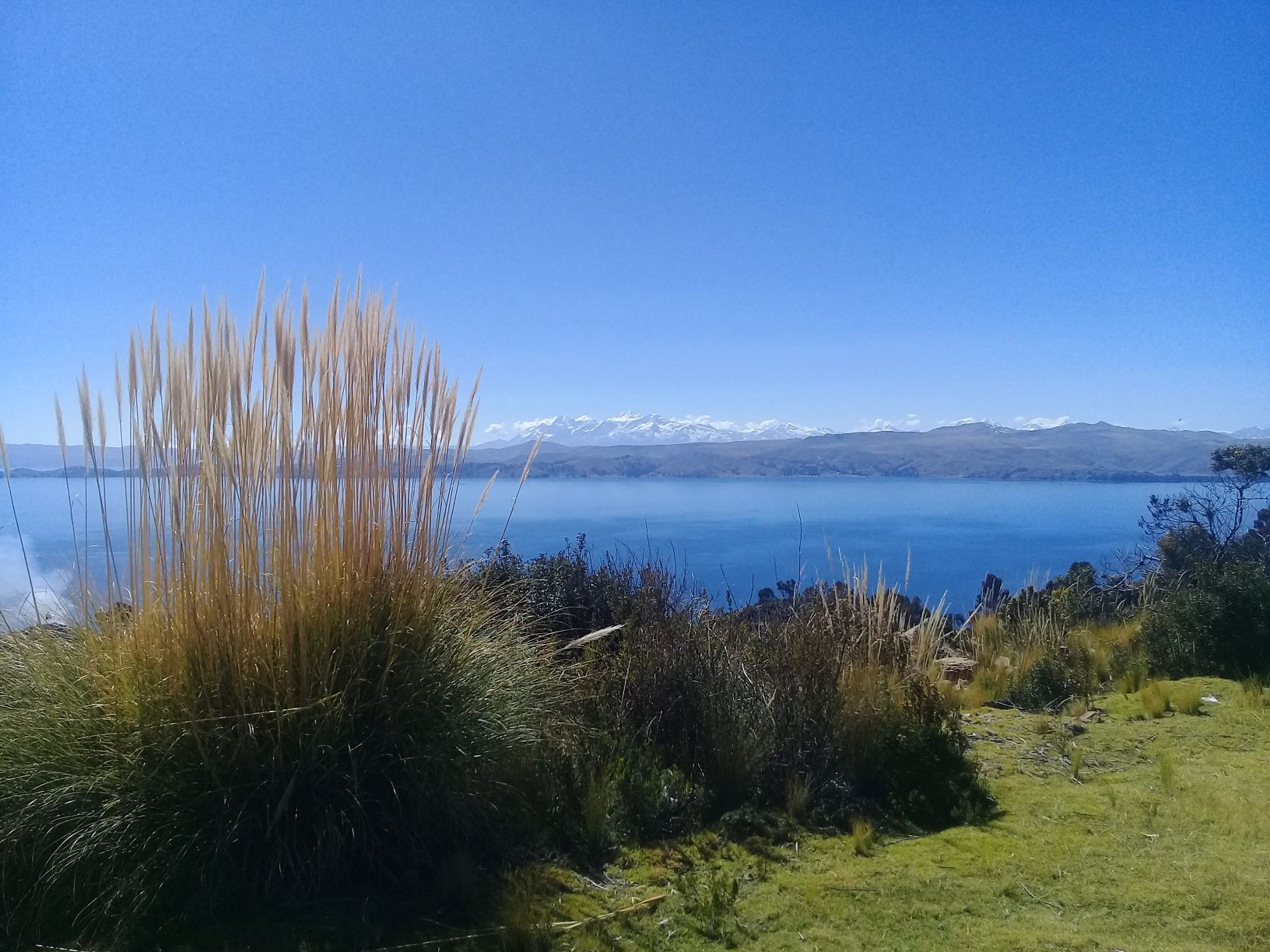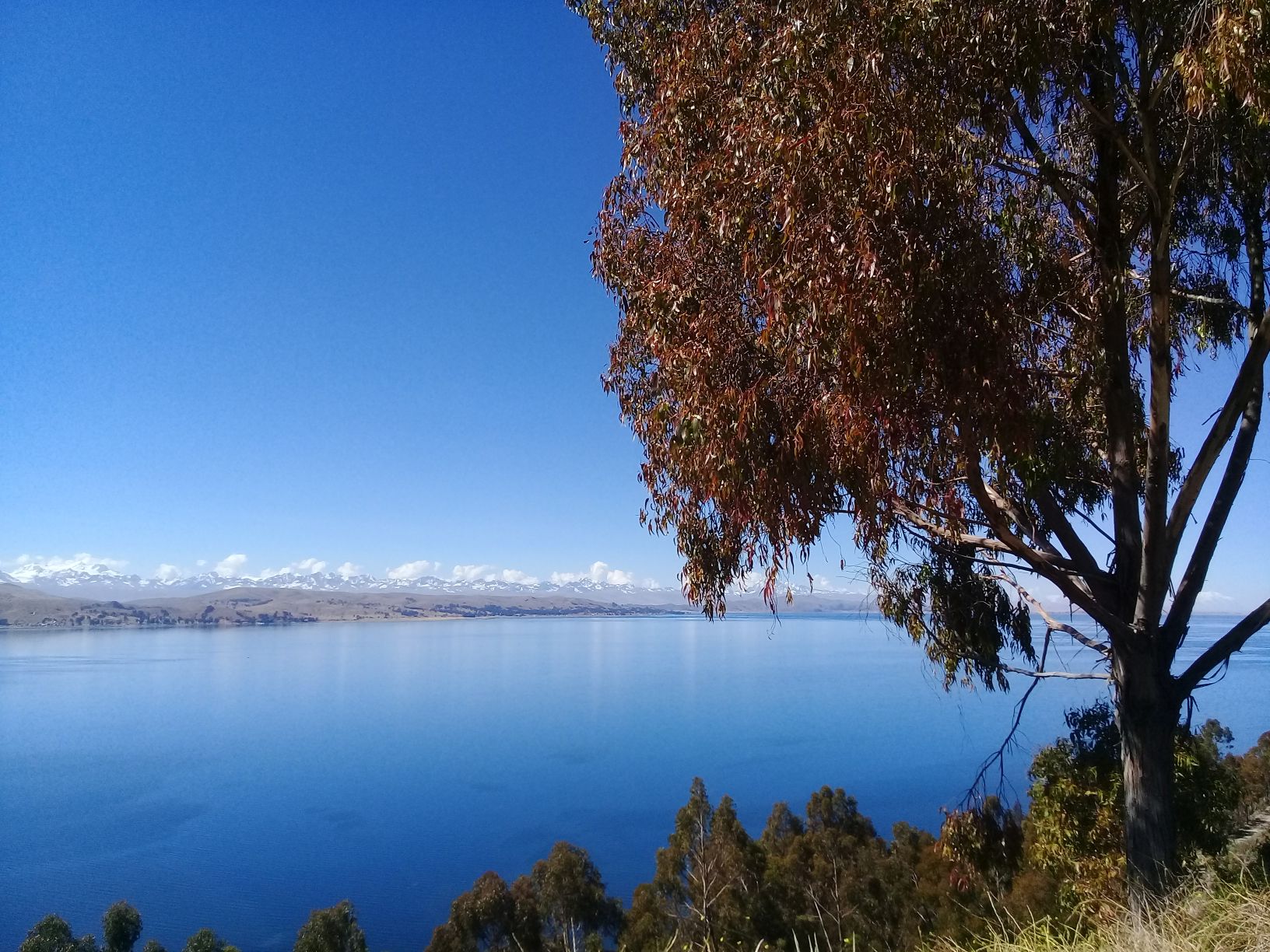 Discover:

A region called the Altiplano, a place where the Andes are the widest and a city that is set in a canyon created by a river. La Paz is the highest (administrative seat of government) capital city in the world at 3650m (11,975ft). This aptly named Sky roads tour is truly at the top of the earth and takes us from here to the Tropical Andes Yunga's forests (1000m) and back again while riding through some of the most stunning landscapes in the Bolivian Andes. This road cycling tour will challenge you with some epic climbs at altitude, and then reward you in spectacular fashion taking you to the largest body of water in South America, Lake Titicaca.
*Plus a new addition to this trip!. One the last day we put our road bikes aside and we Ride the Famous Death Road (on MTB's supplied). Once considered to be the worlds most dangerous road. This is not a hard core MTB ride and you dont have to consider yourself a Mountain Bike rider. Is a fun, safe and scenic ride. A must do experience!
Sky Roads – La Paz to Lake Titicaca (Plus +) Tour:
14 Days/13 Nights – Price: $2800 USD Per Person (everything included) – Fitness Level:  Intermediate (you currently ride or can ride 200k a week with ease) – Group Size: 5 rider minimum, 12 rider maximum. This tour has so much variety, Road Riding, Hiking, Kayaking and Mountain Biking.
Note about fitness levels: All riders receive a (minimum 8 week) training program for the tours. If you are currently a beginner level rider (100k per week), but want to do this Intermediate fitness level tour. As long as you make a commitment to train to prepare and get to the (200k per week) level we are happy to have you join us on this tour.
2019 Dates:
May 23rd – June 5th (NEW DATES)
Close off Date: Sign up for this tour with a $600 USD deposit before March 24th 2019

August 16th – 29th
Close off Date: Sign up for this tour with a $600 deposit before June 23rd 2019

2020 Dates:
May 21st – June 3rd
Close off Date: Sign up for this tour with a $600 deposit before March 19th 2020
Aug 14th – 27th
Close off Date: Sign up for this tour with a $600 deposit before June 12th 2020

Private Tour Dates options:
Get a group of 7 or more riders together and we will organize a private tour for you. To start the conversation contact us
BOOK NOW

Tour Highlights:
Sight seeing and visiting central La Paz, the Markets, Churches and Museums.
Descending and ascending the New Yunga's road (the 4th longest paved climb in the world).
Staying a night in the Tropical Andes Yunga's forest region at 1000m.
9 Road cycling days for 480k (60k per day average) plus 1 day MTB 66k. Total 546k in 10 days.
Staying 2 nights in an Eco Oasis in a small valley village at the foot of a 6300m peak.
Hiking to a high mountain lake
Riding around part of Lake Titicaca.
Two nights in Copacabana
A boat trip on Lake Titicaca, visiting and hiking the Island of the Sun and Island of the Moon.
Visiting the ancient site of Tiwanuku.
Riding the Famous Death Road on an MTB
Making a difference. A percentage of all Tour proceeds goes back to the local communities we visit. We invite you to change other peoples lives while experiencing a trip of a lifetime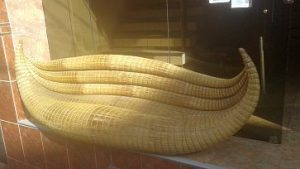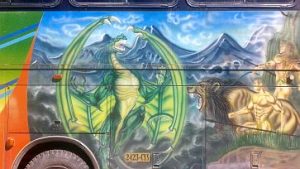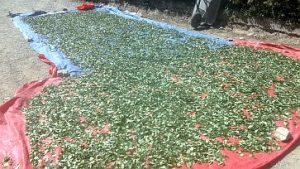 Tour Description and Itinerary:
This is a high altitude cycling trip and its important to spend some days to acclimate. So we have 4 days in and around La Paz to do this. The first few days are sight seeing with guided tours of the city, then we begin to move a bit more and have 2 short riding days outside of El Alto so you ease into more activity.
Day 1: Pick you up from El Alto airport
Check into the Hotel. Welcome meeting and tour introduction with our guides, build our bikes and relax.
Day 2: Acclimation day
Sight seeing La Paz and guided tours of the markets and downtown.
Day 3: Acclimation day/Ride 30k warm up ride (2hrs approx)
Sight seeing/Bike body fit check and climbing descending mini class Short ride 1.5hrs approx
Day 4: Acclimation day/50k warm up ride (2.5hrs approx)
Sight seeing/free time.
Day 5: – 60k (3.5hrs approx) – 15k Ascent/45k Descent
First real riding day of the tour. La Paz to Yolosita (Yunga's region). We start with a little climbing followed by an incredible long valley descent. We visit La Senda Verde wildlife sanctuary in the afternoon. Tonight we stay in an authentic Bolivian Yungas village.
Day 6: – 75k (5hrs approx) – 35k Descent/35k Ascent
Back to La Paz. This first climbing part is optional we transfer and then continue to ride the climb up this stunning valley to the majestic La Paz La Cumbre.  This by our research and calculations is the 4th longest paved climb in the world. We ride the top easier 45% of this total climb. Tonight we stay in the city.
Day 7: – 72k (4.5hrs approx) – 10k Ascent/30k Descent
We start the day with a transfer for 1.5hrs. From here we ride across the Antiplano then climb 10k to the Sorata La Cumbre and descend on a stunning road 30k to the base of the spectacular Cordillera Real (Royal) mountains. Tonight we stay in the small mountain village of Sorata at an amazing Eco Lodge Oasis at 2600m.
Day 8: – Non riding day/approx 4hrs walking/hiking
Today we drive high into the mountains and hike to a small high country lake, with stunning views all the way. In the afternoon we relax. Tonight we stay again in Sorata.
Day 9: – 85k (7hrs approx) – 34k Ascent
We climb out of the valley until we reach the peninsula with amazing views of Lake Titicaca for almost the whole day. Tonight we stay on the lake.
Day 10: – 68k (4.5hrs approx) – 38k Ascent/20k Descent
A stunning day riding. We ride some more of the peninsula, then take a short boat trip across this part of the Lake Titicaca. Then ride over 2 passes the highest being 4255m with breath taking views for over a 100k in all directions of the area to then descend down to Lake Titicaca. Tonight we stay in Copacabana.
Day 11: Non riding day/ Kayak 1hr/ 3hrs walking/hiking
Not a complete rest day. We rent Kayaks and paddle out onto Lake Titicaca early in the morning. Then take a boat trip to the Island of the Moon where we hike the for an hour and then re-board the boat to visit Island of the Sun and hike some more. Tonight we stay in Copacabana.
Day 12: – 40k (3hrs approx) – 15k Ascent/25k Descent /Visit Tiwanuku
We start early In the morning from with a 11k climb tand then descend back to Tiquina on the lake. Then we transfer to the ancient site of Tiwanuku. Tonight we stay in La Paz.
Day 13: – 66k (3hrs approx) – 66k Descent
Today put our road bikes aside and Ride the Famous Death Road on Mountain Bikes (supplied). This ride is safe, scenic and fun as well as historical and educational. Its all downhill (gradual) too! a truly great day out on one of the most popular activities to do in La Paz. Later we then drive back to La Paz, relax and re-pack our road bikes.  Tonight we celebrate with a Farewell Dinner Party
Day 14: The Tour ends.
Transfer to Airport or other transport.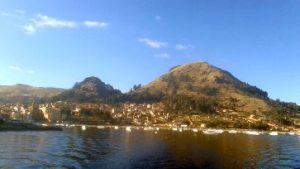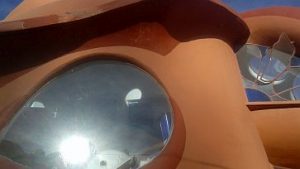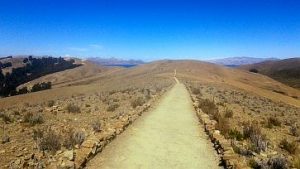 Price Includes:

Cycling training program and advice by ex Professional rider and Cycling Coach ($600 USD value)

Body/Bike fit check and Climbing/Descending instruction on Tour ($200 USD value)
Advanced Nutritional Supplements and Drinks ($100 USD value)
All Transportation and Airport transfers
Technical support available: Unpacking/packing bike plus bike assembly/disassembly
Professional Local Bolivian guides (Bilingual Spanish/English)
10 riders to 1 Support vehicle ratio
Meals (All Breakfasts, 7 Lunches, 8 Dinners)  Light picnic style Lunch on the rides
Healthy snacks and hydration during the rides
Daily after ride Yoga/Stretching classes
Beyond Andes Cycling Jersey
12 nights accommodations at Hotels, lodges and B+B's (accommodations twin shared).
Farewell Dinner Party
Other activities:
Death Road MTB day mountain bike hire fee and guides.
La Paz City Tour of markets and museums with Bolivian city guides.
Visit to La Senda Verde wildlife sanctuary entrance tickets/donation.
Lake Titicaca boat trip to Island of the Sun and Moon/entrance fees.
Guided Tour of the Tiwanuku Ancient Ruins/Tickets.

Not included:
Flights (International and domestic)
Insurance – Travel, Personal and Equipment
Hotel charges such as mini bar and phone
Tips in restaurants and hotels
Alcoholic/ non-alcoholic beverages
Any other items not listed as included

Booking and other important Info:
The close off date to book for these 2019 Tours with a deposit is before March 24th 2019 (May 23rd – June 5th Tour) and before June 23rd 2019 (Aug 17th – 29th Tour)

To book this Tour please click through to fill out the Booking Form and submit. This is an email booking, we will reply to you with information on how you can make payment of the deposit and confirm your booking (using either Paypal. Direct Credit or Credit card)
A $600 USD deposit is due within 5 days of you receiving the booking/payment information from us.
This deposit is fully refundable (less any Paypal or Transaction fees) if the Tour minimum bookings are not reached by the close off date. We will refund your deposit within 3 weeks following the close off date.
We have a minimum of 5 riders to Guarantee this tour. Please Do Not Book your Plane Tickets until you have received notification from us that we have Guaranteed this tour.
If you cancel your booking the Tour deposit is not refundable. It is however transferable and maybe applied to other later date tours.
This tour is for Intermediate and Advanced fitness riders only, NOT for recreational cyclists. You have a road bike and you ride it regularly. All riders are requested and expected to follow the training program to prepare for this tour. We want you to come on this tour prepared so you will enjoy it more. You must be able to easily ride multiple back to back 200k weeks before you get to Bolivia.
Insurance. You are required as a condition of booking to be insured against medical and personal accident risks. We recommend that you take out a policy once you have received confirmation that the tour is Guaranteed, which covers trip cancellation, your bike, baggage and equipment.
Flight Information. We will email you flight information and recommended bike and equipment set up details.

Full tour payment is due 1 Month before the May 23rd – June 5th Tour on April 24th, 2019.
BOOK NOW